Police in Haiti kill two gang leaders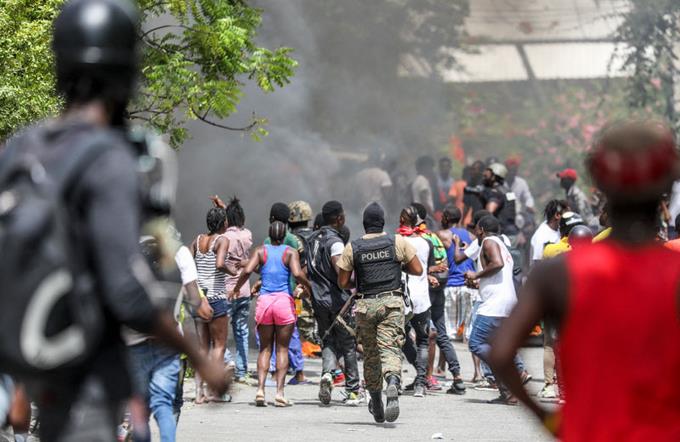 Source: Listin Diario
In a gunfight with members of the Haitian National Police (PNH) in Port-de-Paix, a city in the northwest of that nation, two leaders of the armed gang "Bon Diri" were killed. Michelet Jean and Wisenter, the latter using the alias "John," are the two victims of the police response, according to information from the local authorities.
Earlier, police forces killed Johnley Pierre, alias "Lele," a member of the violent group " Trois Rivières," in the capital city of Port-au-Prince, and "Met Kafou," the head of the "Avispa Negra" gang that operated in Port-de-Paix, in the Nordeste department.
"Mèt Kafou" was sought after for his involvement in the theft of the Departmental Center for Emergency Operations and the Hermanas Myriam buildings.