5 Charles Moise party activists were killed in Haiti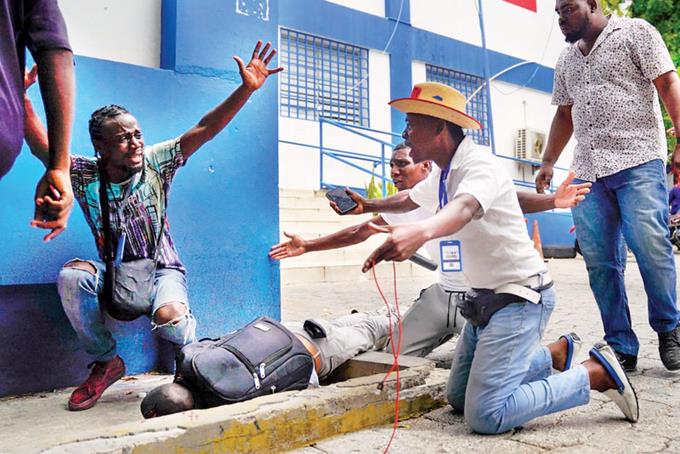 Source: Listin Diario
Five activists from "Baz 47," the foundational unit of the Petit Dessalines party led by Jean Charles Moise, who had been detained by men wearing police gear last week, were found dead in the Tabarre 43 commune. Michelle Obas, a member of the organization, provided the information yesterday. She claimed that the group had been abducted by men driving two Toyota Land Cruiser vehicles. Paul Ezéquiel, James Mondésir, Enock, and Pablo were among the activists who perished.
After the government of Ariel Henry decided to raise fuel prices, Ezéquiel was the one to start the "Bwa Kale" operation. The discovery of the dead bodies of five of this movement's members has been a hard blow, even though Rijhonson Dumas, Nicolás Murat, and Baby, three of its members, went missing last September without any news of their whereabouts. According to Jean Charles Moise, the party's leader, "after the disappearance of three Pitit Desalin activists: Rijhonson Dumas, Nicolas Murat, and Baby, alleged policemen entered base 47 and kidnapped five PPPD activists."
"We demand his release and denounce this unlawful act." He wrote, "We hold Ariel accountable for the crimes committed in the country. The police institution has not made a decision regarding the incident to determine whether it involved real or fake police.