Tropical storm Lisa became a Hurricane in the Western Caribbean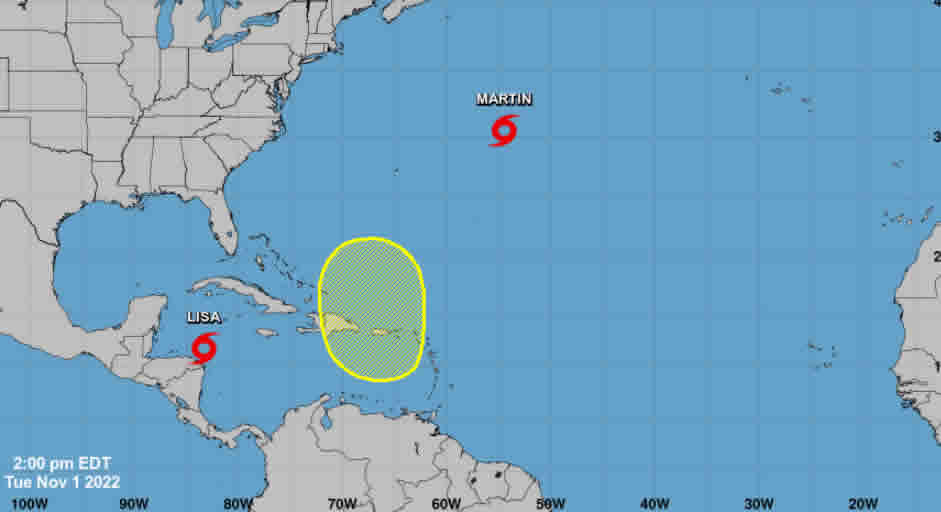 Hurricane conditions of Lisa are expected in the Bay Islands of Honduras early Wednesday and along the coast of Belize by Wednesday afternoon.
Localized flash flooding is anticipated across parts of Belize, the Bay Islands of Honduras, northern Guatemala, and the southeast part of the Yucatan Peninsula and the Mexican State of Chiapas.
A broad area of low pressure is forecast to develop over the weekend across the southwestern tropical Atlantic or the eastern Caribbean. Slow development of the system located over Puerto Rico and the Dominican Republic is possible as it moves generally northward this weekend.
Storm Martin, located over the central North Atlantic, is no threat to Florida and the Bahamas.