Despite the crisis, Haiti holds its annual voodoo party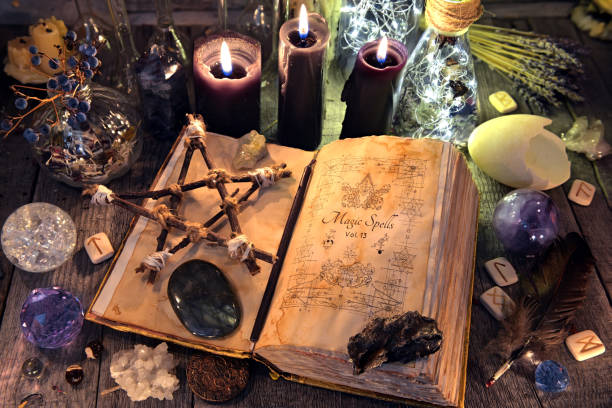 Despite the unprecedented crisis in all areas of the country and the exponential rise in unsafety, hundreds of Haitians gathered yesterday, November 1, on the first day of the Guédé festival, a celebration of the voodoo religion dedicated to the dead. Women and children dressed in white shirts and purple scarves venerate the spirits (loas) during this festival, which is held every year in Haiti on November 1 and 2. The Great Cemetery of Port-au-Prince, a true city within a city with social class divisions, animals, prostitution, and churches, is one of the locations for this party.
Prayers of all kinds, inquiries, and wishes are heard during these Guédé (the spirit of death) days as the women wash their intimate areas with rum macerated in chili. However, white or aged rum, poured on tombs, skulls, and bones, predominates. Food, coffee, money, flowers, or candles are also left in tombs or in front of colorful relief figures. Cemeteries are one of voodoo's most mystifying locations, which is why there are the most potent magical rituals performed there, particularly those that purge evil spirits.
According to anthropologist Jean Yves Blot, a professor at the State University of Haiti, "for voodoo, the cemetery is a space where life flourishes" because "it allows us to have contact with the dead," he explains why this location is so significant. This teaches us life lessons. The dialectic between life that leads to death and death that leads to life, he continues, arises here because the deceased are also the source of life.