Floods, blackouts, and material damage, the wake of storm Nicole in Florida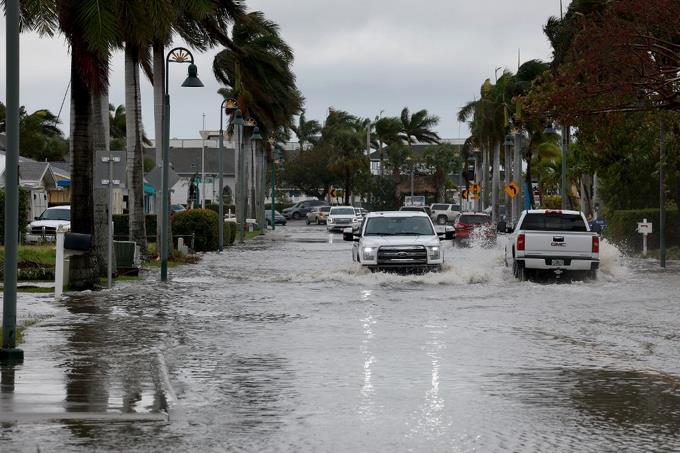 Source: External
According to local media reports, tropical storm Nicole entered Florida early Thursday after hitting parts of the Bahamas and is now crossing the peninsula towards the Gulf of Mexico, leaving flooding and damage to homes and infrastructure in its wake. So far, no fatalities have been reported as a result of this late storm, which makes landfall in Florida with 20 days until the end of the Atlantic basin hurricane season (November 30). More than 230,000 people are without power in eastern Florida counties as a result of Hurricane Nicole, which made landfall on Hutchinson Island, south of Vero Beach, with winds of 75 miles per hour (120 kilometers per hour) on the 03.00 hours (07.00 GMT).
The wind caused a section of a fishing pier in Lauderdale-by-the-Sea, about 90 miles north of where the storm made landfall in Florida. Nicole's arrival was preceded by heavy rains and rising sea levels along the southeastern Florida coast, such as those that occurred last night on the beaches of Fort Lauderdale and Hollywood, about 40 kilometers north of Miami. According to the US National Hurricane Center (NHC), Nicole is still a large storm capable of causing damage despite interaction with land.
Nicole's tropical-storm-force winds extend up to 450 miles (720 km) from the center, particularly to the north, according to a National Hurricane Center bulletin issued at 7 a.m. (1100 GMT). Nicole is now near Orlando, the city of theme parks, which has been heavily impacted by the rains of powerful Hurricane Ian, which took the opposite path of Nicole as it moved through Florida from west to east at the end of September.