Two Dominicans are arrested in a boat with 386 kilos of cocaine in Puerto Rico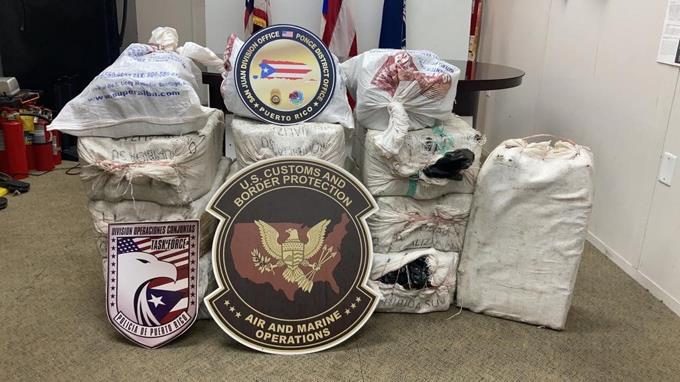 Source: External
Agents of Air and Maritime Operations of Puerto Rico (AMO, for short) stopped a boat carrying two Dominicans on Wednesday, west of Desecheo Island, while it was transporting 13 bales of cocaine totaling 386 kilos and worth more than $7 million. According to the Maritime Interdiction officers, they approached the "yola" when it was attempting to flee, and after a brief chase, the boat was intercepted, and the agents arrested two Dominican nationals, the identities of whom are unknown.
Six bags thrown overboard were retrieved, revealing bricks containing a white substance that tested positive for cocaine properties. The individuals and contraband were taken into custody by the Drug Enforcement Administration (DEA) for prosecution.
"It is a methodical and sustained effort to intercept vessels that try to bring contraband to our shores," said Augusto Reyes, Caribbean Air, and Navy Director.