The United States leads deportations of Haitians by sea and air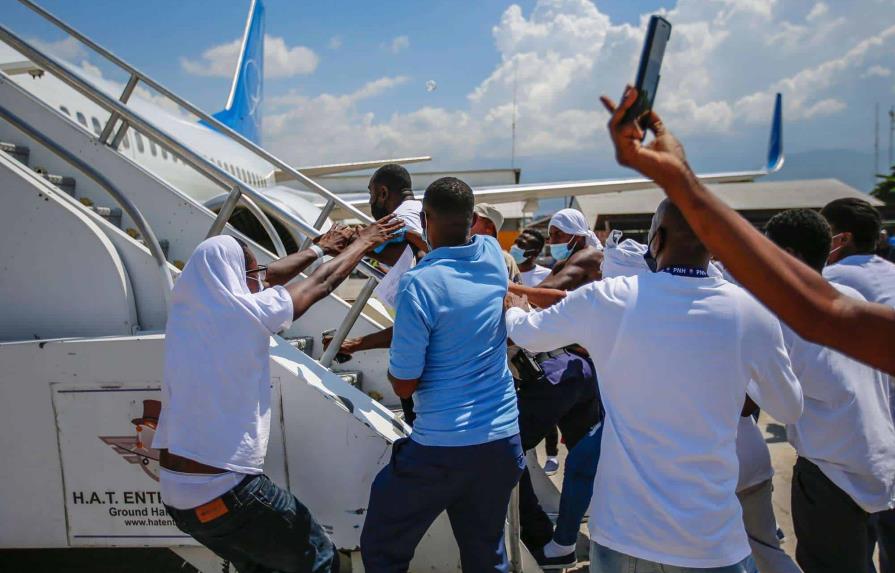 Source: External
The United States is the leader in relocating Haitian migrants who arrive in its territory by air and sea and receive assistance from the International Organization for Migration (IOM). The IOM has recorded the repatriation of 21,303 Haitians until October 2022, with 69% having been expelled from the North American country. In total, the United States returned 14,706 migrants to Haiti who arrived "very vulnerable" with few or no resources.
IOM data shows that the number of people the United States returned to Haiti in 2022 is almost equal to last year when the North American nation sent 14,934 people back. The majority of repatriations (89.75%) took place in the first five months, with January (4,255) and May (4,655) leading the way. According to the International Organization for Migration, there are unaccompanied and separated children, pregnant and lactating women, and other vulnerable people among the repatriated Haitians.
Beginning in June, when armed gangs in Haiti erupted in violence, there was a general decrease in repatriations. "In addition, the fuel shortage has directly impacted transportation, making cross-country travel much more difficult." As a result, most repatriations have been halted," the IOM stated. Only 88 people were repatriated to Haiti by air and sea in October, the last month reported by the international organization, and returned none because no vessels had been intercepted up to that point. However, this appears to have changed. Last Monday, the first ship from Haiti in months arrived in Florida waters. The Bahamas or the Turks and Caicos Islands would be the third country considered by the US to house Haitians intercepted at sea in the face of a possible mass migration, according to Axios.
The outlet also echoed the information that the Joe Biden administration is looking for options on how to respond to the possibility of a departure from Haiti, now that the population can buy fuel to power the boats. Another option is to increase the capacity of the center in Guantanamo Bay, Cuba, before transferring them back to Port-au-Prince.