China respects DR's right to define migration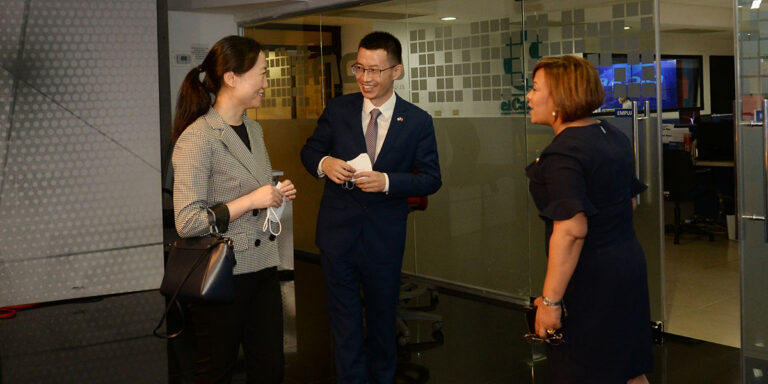 Source: El Caribe
According to the diplomat, China, like other countries in the region, is concerned about the situation in Haiti. Zhou Yuqi, counselor and business manager at the Chinese embassy in the Dominican Republic, stated yesterday that her country respects nations' sovereignty over migration policy, rejecting illegal migration and foreign interference in domestic affairs. At the same time, he stated that China is concerned about the Haitian crisis and that his country is willing to work with other nations and international organizations to improve the living conditions of Haitians so that they can live in a safer and calmer environment.
"In general, we can say that we have realized the latest news regarding Haiti, the United States, and our Dominican friends, and on this specific issue, we want to say that the Chinese side always respects the sovereignty of all countries, opposes illegal immigration, and opposes interference in the internal affairs of other countries," according to El Caribe and CDN. The diplomat discussed the matter with Nelson Rodrguez, director of el caribe, and Alba Nely Familia, director of CDN. Yuqi elaborated on the PRC's approach to respecting other countries' sovereignty.
"We believe that all sovereign countries have the right to independently decide their migration policies and to take the necessary measures to defend the security of their borders and territories," Yuqi stated. The diplomat emphasized that nations have the right to defend their peoples' legitimate interests. "Countries have the right to defend the legitimate interests of their country, of their people, following international law and relevant national laws, as well as following their concrete reality," said China's representative.
The diplomat of the People's China delegation in the country maintained that when it comes to respecting people's sovereignty, the Dominican Republic is included. "We respect the sovereignty of all countries, including the Dominican Republic, and we respect Dominican government decisions," Yuqi insisted. He stated that one of his responsibilities as a diplomat is to improve relations with the Dominican Republic. "I want to emphasize that on the Chinese side, we place a high value on relations between China and the Dominican Republic, and our embassy is always eager to deepen relations between our two peoples," Yuqi said.
China's stance on illegal deportations comes at a time when the country is under pressure from organizations such as the United Nations and the US government. Both have criticized the country for deporting undocumented Haitians and have accused the Dominican Republic of racism.