Osiris Medina, linked to the Falcón case, extradited to Puerto Rico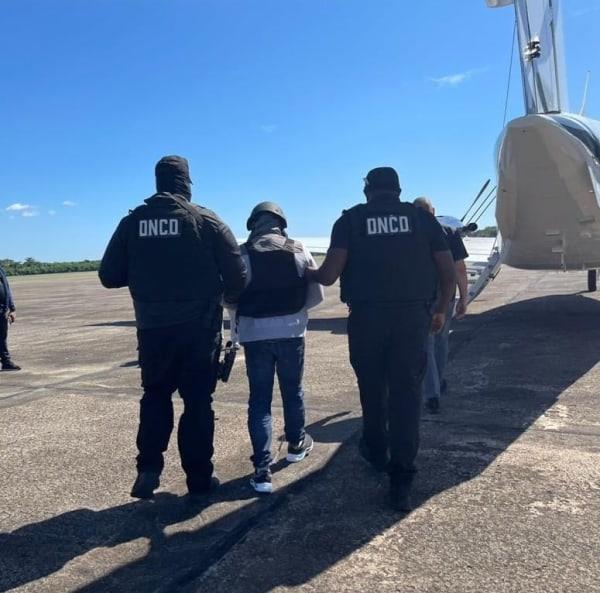 Source: External
On Tuesday, the National Directorate for Drug Control (DNCD) announced that it had extradited to Puerto Rico Osiris Medina Diaz, alias "El Gallero," who was accused of drug trafficking and money laundering and was one of those involved in the Falcón case. According to the entity's press release, Medina Diaz was handed over to US authorities by decree 706-22, so that he could respond to the accusations leveled against him in the Judicial District of Puerto Rico. "The defendant boarded a private plane from the San Isidro Air Base to Puerto Rico, guarded by DNCD agents," the DNCD note explained.
Osiris Medina Diaz was apprehended by several operational teams in a farm in the Sabana Grande de Boyá municipality, Monte Plata province, in early May of this year. According to the press release, firearms, documentation, electronic devices, dozens of roosters, and evidence related to Operation Falcón were seized during the operation, which resulted in his arrest, allowing the Public Ministry to dismantle a large drug trafficking and money laundering network.
"The capture of 'El Gallero' is the result of the Dominican Government's extensive cooperation process with allied countries against drug trafficking, money laundering, and other transnational crimes," the DNCD stated in a press release.