Mitur seals agreement with Air Transat for the Montreal-Puerto Plata link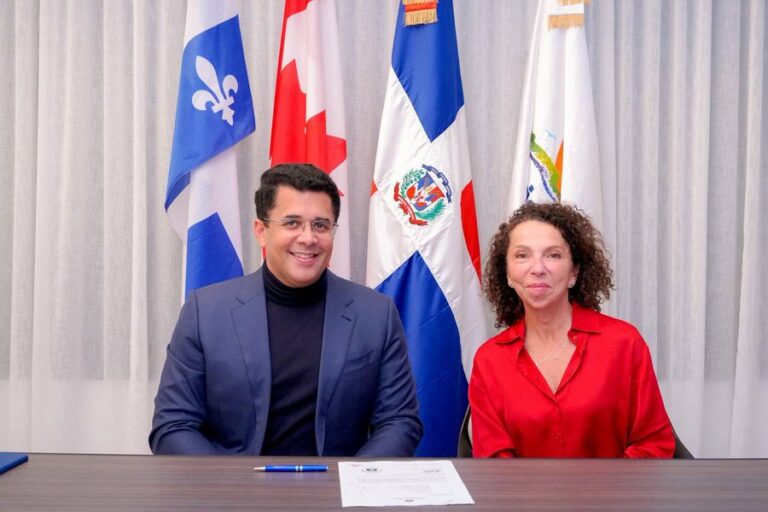 Source: Arecoa
The Ministry of Tourism (Mitur) has signed a cooperation agreement with the Canadian airline Air Transat to open a direct Montreal-Puerto Plata flight to increase the flow of passengers on the country's north coast. For this purpose, Tourism Minister David Collado met with Renée Boisvert, Vice President of Products at Air Transat, one of the major airlines that operate flights between Canada and the tourist destination of Puerto Plata. "With Renée and the Air Transant team who, as part of a collaboration agreement with tourism in the Dominican Republic, will highlight the new Montreal-Puerto Plata direct flight," Collado said on social media, accompanying his publication with the photographs featured in this article.
According to the new regional director of tourism for the North Zone, Atahualpa Paulino, Air Transat plans to increase its operations to Puerto Plata to ten weekly flights, connecting the so-called "Bride of the Atlantic" with Toronto, Montreal, Ottawa, Hamilton, and Quebec, until April. Sunwing will also increase its weekly flights to Puerto Plata from Montreal, Quebec, Toronto, and Ottawa to ten.
During his working day in Montreal, Canada, Collado also met with over 300 tour operators and travel agencies, as well as meetings that will help the country's tourism industry.