Sunwing flights to the DR, the most affected by winter storm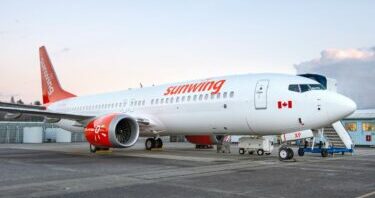 Source: Arecoa
Since last Friday, 39 flights to various airports in the Dominican Republic have been canceled due to the winter storm that has affected several cities in the United States and Canada. The airline with the most canceled flights, according to the Dominican Institute of Civil Aviation, is Canadian Sunwing, with 14, followed by JetBlue, which has had to cancel 12 flights.
Flights have been suspended primarily at the airports of Punta Cana (18), Cibao de Santiago (12), and José Francisco Peña Gómez (AILA) in Santo Domingo (7). Hector Porcella, the interim director general of IDAC, reported that the cancellations are for December 23, 24, 25, and 26.
He explained that both President Luis Abinader and Minister of Tourism David Collado have been informed of the impact of the cold storm that has hit two of the Dominican Republic's main source markets on the country's aeronautical activity.