Dominican Republic stands in solidarity with Turkey after earthquake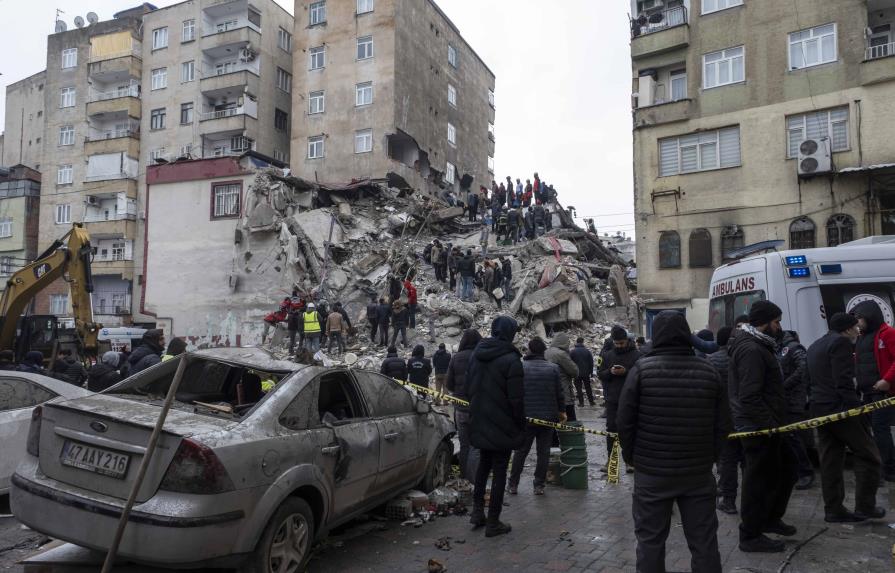 The Dominican Republic expressed its "deep condolences" to the people and government of Turkey for the magnitude 7.7 earthquake that struck this morning and killed at least 912 people in that country alone. The Dominican Foreign Minister, Roberto Alvarez, expressed the country's condolences via his Twitter account. "Our solidarity with the brother Turkish people," he wrote as part of an official tweet. If the people who died in Syria are counted, the total number of deaths from the earthquake exceeds 1,500. Turkish President Recep Tayyip Erdogan was in charge of announcing the latest balance of deaths and injuries in Turkey, though he did not want to give a total number of possible victims because rescue work is still ongoing.
"It is the second strongest since the 1939 Erzincan earthquake. According to the most recent estimates, it is 7.7. "There is serious damage in neighboring areas of Syria," the Turkish president said, confirming that landslides or serious damage have occurred in over 2,800 homes and that 2,470 people have been rescued alive from the rubble. In Syria, which has been embroiled in a civil war for more than a decade, the affected area is divided between territory controlled by Bashar al-Assad's government and the country's last opposition-controlled enclave, which is surrounded by Russian-backed government forces.
According to the official news agency, the earthquake has killed at least 592 people and injured 1,508 others in Syria, including 371 deaths and 1,089 injuries in Damascus-controlled territory in the northwestern provinces of Tartus, Latakia, Hama, and Aleppo. FURY.