Passport rush blamed on US policy slows adoptions in Haiti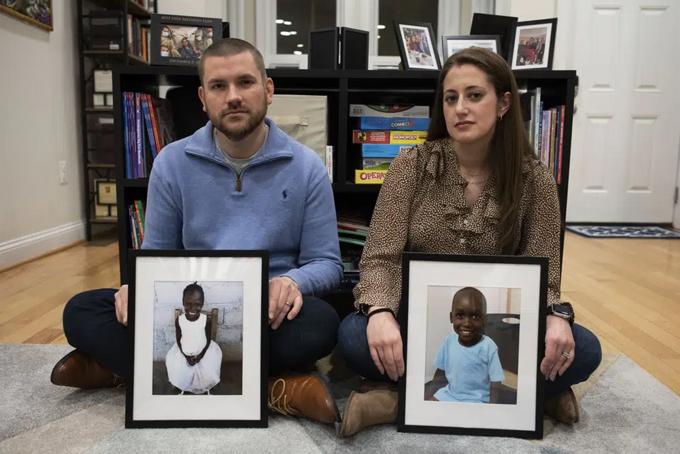 Dozens of children are trapped in orphanages across Haiti, unable to leave the increasingly volatile country and start a new life with adoptive parents because a change in US policy has unleashed a rush of passports at Haiti's main immigration office. US President Joe Biden announced last month that the US will accept 30,000 people a month from Haiti, Nicaragua, Cuba, and Venezuela if they pass a background check and have an eligible sponsor and a passport to travel. The ensuing demand for Haitian passports has overwhelmed the Haitian passport office in the capital, Port-au-Prince, where daters are unable to squeeze through the aggressive crowd or secure new appointments. Meanwhile, adoptive parents say the US State Department has refused to grant passport waivers because they fear their children will succumb to starvation, cholera, or gang violence. "It's infuriating," said Bryan Hanlon, a postal inspector who lives with his wife in Washington. They became the legal parents of Peterson, 5, and Gina, 6, last year and fear they won't be able to get passports for the children and get them out of Haiti, which has been on a downward spiral since the July 2021 murder. of the president Jovenel Moïse.
Last year, the number of reported kidnappings in Haiti soared to 1,359, more than double the year before, and 2,183 murders were reported, a third more than in 2021, according to the United Nations. Gangs are also raping women and children at an alarming rate, including children as young as 10, authorities say. The country is also battling a deadly cholera outbreak and an increase in famine. Last year, 5-year-old Peterson became malnourished and had to be taken to a clinic, where he received treatment for a couple of months. Then, in October, the brothers had to flee the orphanage with a caretaker when gangs stormed the neighborhood, killing dozens of civilians and burning down houses. The violence that erupts when gangs fight over territory has left tens of thousands of Haitians homeless.
"That was the worst day of our lives," Hanlon said. "We didn't know if they were alive or dead." With their orphanage abandoned due to violence, one of the caretakers took the children to his home in southern Haiti, where they remained, he said. Hanlon said he and his wife send money to the caretaker, but "some days, there just isn't food to buy or fuel to cook." Other times, he can't leave the house to pick up the money because it's too dangerous, he said.