Mexico donates 6 million dollars to the victims of the earthquake in Syria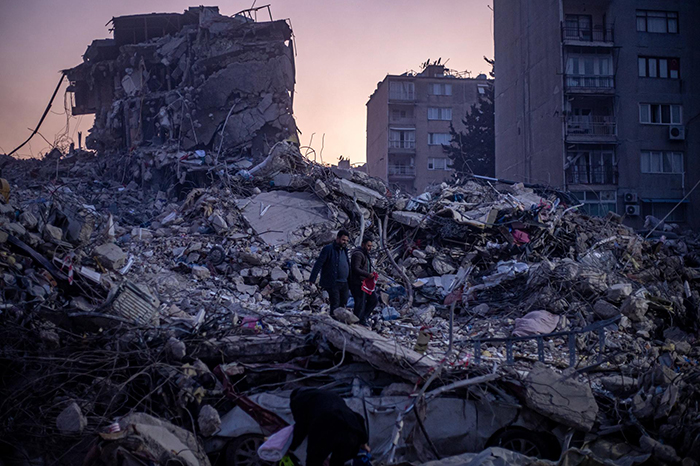 The Mexican government announced on Monday that it had donated $6 million to the victims of the deadly earthquake in Syria, which also affected Turkey and killed over 35,000 people. "At the request of President (Andrés Manuel) López Obrador, Mexico donates $6 million to the victims of the Syrian earthquake through the United Nations," Mexican Foreign Minister Marcelo Ebrard said in a tweet. Minutes earlier, at the Mexican president's daily press conference, Ebrard described the quake as "the most serious earthquake in memory in the last century" in the region.
"The president has directed that contacts be established with the UN administration in relation to support for Syria, and it has been arranged for Mexico to make a donation of $6 million, which will be deposited as soon as they give us the account," said the chancellor. He stated that the deposit would be made on Tuesday. According to the most recent counts, the earthquakes have killed at least 3,575 people and injured 5,291 others in Syria, though both the Syrian Health Ministry and the White Helmets, who are leading search efforts in rebel areas, are no longer updating. your numbers on a regular basis.
This economic aid to Syria is in addition to the 150 members of the National Defense Secretariat (Sedena), the Navy Secretariat (Semar), and the Mexican Red Cross specialized in search and rescue dispatched by Mexico to assist the victims affected by the earthquakes in Turkey, who have already carried out several successful operations. The Mexican deployment, which is still ongoing on the ground, includes medical and food service cells, as well as 35 search and rescue experts from the Army's Emergency or Disaster Immediate Response Team (ERIED) (25 specialists and 10 dog lovers), according to the Foreign Ministry last week.