Turkey halts builders 6 days after quakes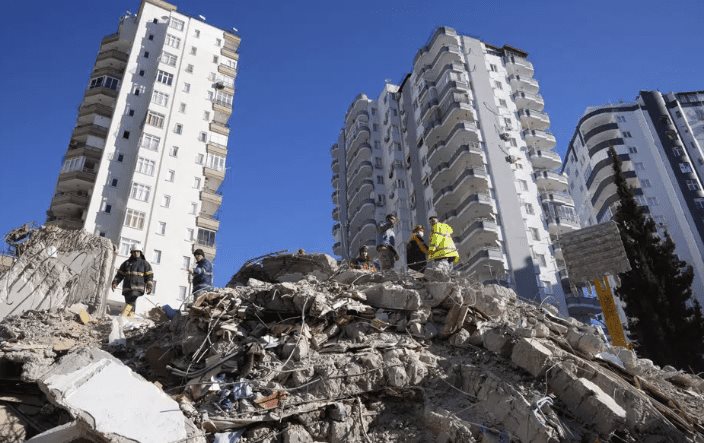 Six days after a pair of earthquakes devastated southeastern Turkey and northern Syria, Turkish authorities detained or issued arrest warrants for 130 people accused of being involved in the construction of buildings that collapsed and buried their occupants. On Sunday morning, the death toll from the earthquakes stood at 33,185, with more than 92,600 injured, and it was expected to rise further as more bodies were discovered. Desperation was also fueling outrage at the slow pace of rescue efforts, with attention focused on who was to blame for the failure to better prepare people in an earthquake-prone region. The quake also struck a region of Syria that had been ravaged by civil war for years.
Although Turkey has building regulations that meet current earthquake engineering standards on paper, these protocols are frequently ignored, which explains why thousands of buildings collapsed to the side or top to bottom their occupants. According to the Anadolu news agency, Turkey's Justice Minister Bekir Bozdag stated on Sunday that 131 people are being investigated for possible involvement in the building's construction. He went on to say that three people had been arrested for trial, seven had been detained, and another seven had been barred from leaving the country.
Bozdag has vowed to punish all those involved, and the prosecution has begun collecting construction material samples for use as evidence. Despite the magnitude of the quakes, victims, experts, and citizens across Turkey blamed poor construction for exacerbating the devastation.