60 deaths in 8 days in Haiti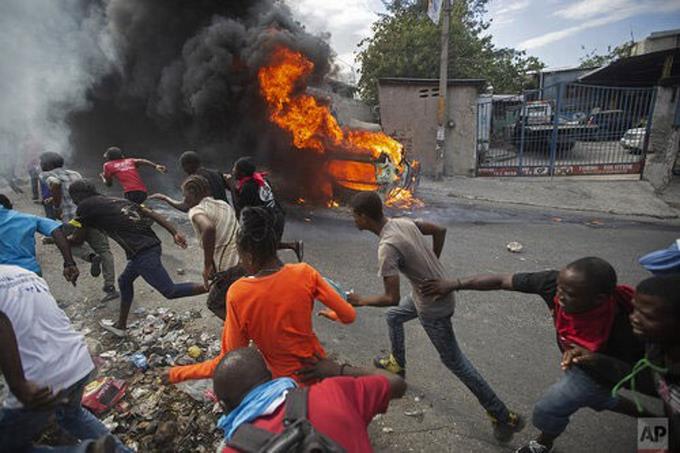 At least 60 people have died in just 8 days and 50 are missing due to clashes between armed gangs in Port-au-Prince, according to data from the NGO Reseau National de Defense des Droits Humains (RNDDH). This Monday the clashes continue in the Haitian capital and shots are heard, so the RNDDH figures are only a provisional balance of the deaths that occurred between February 24 and March 4 due to clashes between two coalitions of armed groups that fight for the control of the territory, the G9, and the GPEP. According to the executive director of the RNDDH, Pierre Esperance, there is still no data on the violence registered in the Solino neighborhood, an until now peaceful area that the G9 wants to conquer.
The center of the Haitian capital has been experiencing worsening tension for days, due to this war between gangs. Hundreds of people have been forced to leave their homes to flee the clashes, dozens of whom have taken refuge in the homes of relatives, fearing that "displaced camps" will be created that could be attacked later. According to the videos circulating on the networks, hundreds of houses have been burned and, in addition to the dead, there are people with burns as a result of these arson attacks.
Given this and the increase in kidnappings, several schools in Port-au-Prince closed their doors from Monday until further notice. In the last week, dozens of kidnappings were recorded, including students, parents of students, and even people who were in their own homes. Despite the tension, the Haitian authorities have made no statements and have not announced measures to deal with gang battles.