Attacks with explosives on television journalists in Ecuador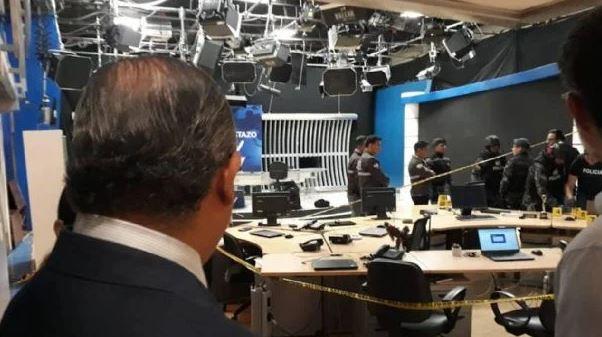 An explosive device placed on a USB stick went off in the news department of the Ecuadorian television channel Ecuavisa when the journalist and presenter Lenín Artieda, to whom it was addressed, was analyzing the device on his laptop. The communicator was not injured. In its midday newscast, Ecuavisa assured that "fortunately the explosion has not caused any personal injury" and strongly rejected this evident campaign of intimidation against the Ecuadorian press," while pointing out that these threats are also being carried out against the democratic stability of the country.
Ecuador's Communications Secretariat said in a statement that the government "rejects all kinds of violent acts perpetrated against journalists and the media" and offered its solidarity to the journalist and the television channel. Meanwhile, the governor of the province of Guayas, Francesco Tabacchi, reported that the channels TC Televisión and Teleamazonas received similar envelopes last week and said that "we are concerned about the situation."
The 45-year-old journalist, who anchors the evening news in the port city of Guayaquil, had received an envelope last week but only opened it Monday morning when he rejoined the channel after taking paternity leave. In the envelope was the digital device. Artieda is characterized by his frontal comments and reports on corruption, crime, and drug trafficking, among other topics. On its website, Teleamazonas reported that its staff was evacuated in the morning because a suspicious digital memory was found similar to the one that detonated in the morning at Ecuavisa, in Guayaquil. The device had arrived at the reception on Thursday, March 16 in an envelope with an anonymous message.
César Ricaurte, director of Fundamedios, an organization that watches over freedom of expression in Ecuador, condemned the acts of violence and in dialogue with The Associated Press reiterated "the demand that the authorities investigate the attacks against from some of the largest media outlets in the country"