Dominican professionals receive training in India in satellite image processing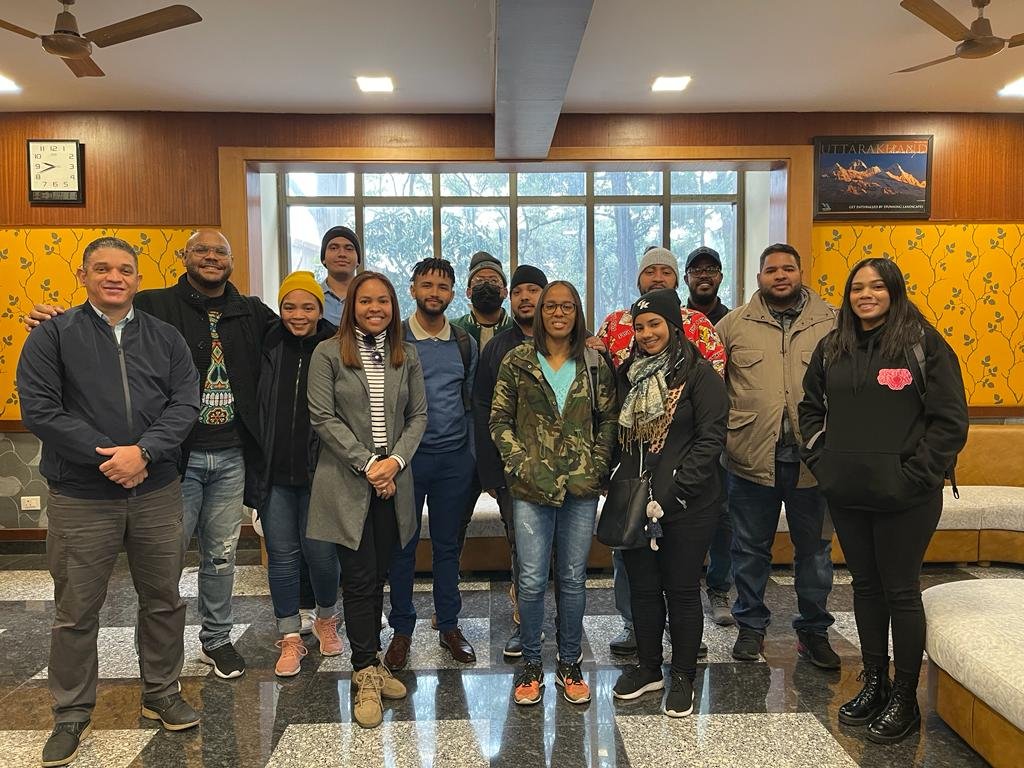 A group of 14 professionals from the Dominican Republic participated in the training program for Remote Sensing with Emphasis on Digital Image Processing, taught at the Indian Institute of Remote Sensing in the city of Dehradun, in northern India. The course was attended by Dominican officials from various government institutions, including the Ministry of Education; Ministry of Defence; Ministry of Environment and Natural Resources; Ministry of Economy, Planning and Development; National Integrated Information System (SINI); National Center for Seismology; the Government Office of Information and Communication Technologies (Ogtic); the Dominican Coffee Institute (Indocafe); the National Geological Service; National Geographic Institute; the National Commission for the technification of Irrigation; and the National Council for Climate Change and Clean Development Mechanism.
The Ambassador of the Dominican Republic, David Puig, pointed out that after this training program "Dominican professionals return from India with specific knowledge whose application will serve national development in various sectors, especially in risk prevention associated with natural phenomena and the efficient management of agriculture". This training was funded by the India Technical and Economic Cooperation (ITEC) Program as a result of what was agreed upon between India and the Dominican Republic in July 2022. The India Economic and Technical Cooperation Program is a bilateral assistance program funded by the Government of India and aims to address the needs of developing countries through training initiatives. In addition to the Dominican Republic, the program has partnerships with more than 158 countries in Asia, Africa, Europe, and Latin America.
Since its founding in 1964, ITEC has invested more than 2 billion dollars in providing technical assistance to the countries incorporated into the program, which has benefited thousands of students and professionals from all over the world. In 2022, within the framework of ITEC, another 18 Dominican professionals were trained in India in Cybersecurity, Malware Analysis, and Reverse Engineering, in the city of Mohali, in the state of Punjab.