Former mayor of Les Irois, Haiti, accused of immigration fraud in the US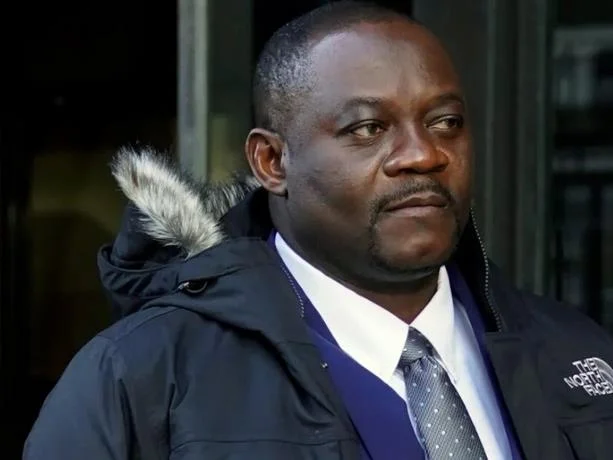 Former Haitian mayor Jean Morose Viliena has been accused of illegally obtaining his permanent residence in the US by making false statements about his participation in extrajudicial executions and other violent acts in his country. Viliena, who faces three counts of immigration fraud, had the support of a political militia called Korega and exercised power in the entire southwestern region of Haiti. He was accused of several cases of gun violence between 2007 and 2008.
Viliena allegedly falsely stated on an application for an immigrant visa that he was not part of any criminal organization. If convicted, he could face a maximum sentence of 10 years and a $250,000 fine and could lose his permanent residence and face deportation proceedings. Viliena has also been ordered to pay $15.5 million in damages in a civil case involving torture, extrajudicial killings, attempted murder, and arson in Haiti.
In addition to the immigration fraud charges and the civil case ruling, Viliena has faced other legal troubles in the past. In 2018, he was indicted by a Haitian court for his alleged involvement in the murder of a journalist named Brignol Lindor in 2001. Viliena was reportedly the leader of a local militia that carried out the killing. The indictment was a rare example of a high-profile figure being held accountable for a journalist's murder in Haiti, which has one of the worst records for press freedom in the world.
The indictment of Viliena in the US for immigration fraud is part of a wider effort by American law enforcement to prosecute human rights violators and war criminals who seek refuge in the country. According to the ICE statement, the agency's Human Rights Violators and War Crimes Center have arrested more than 480 individuals since 2004 for their involvement in human rights abuses overseas.
In recent years, there have been several high-profile cases of foreign officials and war criminals facing legal action in the US for their past actions. For example, in 2017, a former Liberian warlord named Mohammed Jabateh was sentenced to 30 years in prison for lying about his involvement in human rights abuses during Liberia's civil war in the 1990s. In 2020, a Rwandan man named Felicien Kabuga was arrested in France and extradited to the Hague to face charges related to his alleged role in the 1994 genocide in Rwanda.
The prosecution of Viliena in the US highlights the importance of holding individuals accountable for human rights abuses, even if they occur in another country. As the ICE statement notes, the US will not serve as a safe haven for those who commit such crimes.