39 Dominicans intercepted in Puerto Rico are repatriated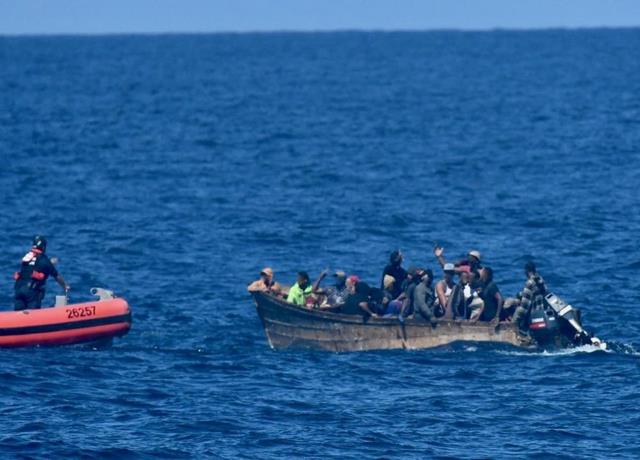 On Monday, the US Coast Guard reported that 39 Dominican migrants, including eight women and a minor, were repatriated after their boat was intercepted on Friday while trying to reach Mona Island, a nature reserve in western Puerto Rico. The boat was initially detected on Thursday night by the crew of a Customs and Border Protection maritime and air control plane, about 38 nautical miles from Aguadilla in western Puerto Rico. The San Juan Sector Coast Guard dispatched a patrol boat and a helicopter to intercept the vessel.
The migrants were returned to the Dominican Navy near Punta Cana, except for the unaccompanied minor who was transferred to the National Council for Children and Adolescents (Conani). One of the 39 migrants is facing federal prosecution in the United States District Court in Puerto Rico for attempted illegal reentry and identity theft. The US Coast Guard has conducted 25 illegal travel interdictions in waters near Puerto Rico from October 1, 2022, to March 31, 2023, intercepting 777 non-US citizens, including 568 Dominicans, 195 Haitians, 13 Venezuelans, and one individual of unknown nationality.
Mona Island is a frequent migratory route located in the channel of Mona, which separates Puerto Rico from the Dominican Republic.