Dominican Vice President ends visit to Japan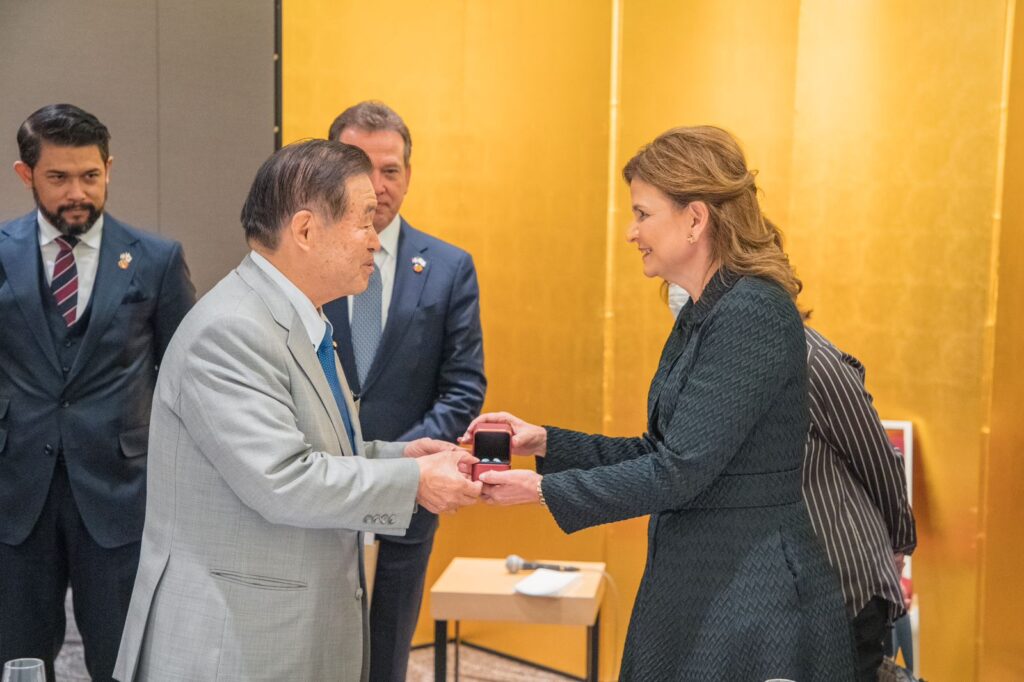 Upon concluding her program of activities in Japan, Vice President Raquel Peña arrived in South Korea on Wednesday to continue her agenda, which includes important meetings with various sectors of the Asian country. After meeting with Prime Minister Fumio Kishida, Speaker of the House of Representatives Hosoda Hiroyuki, and Minister of State Shunsuke Takei in Japan, Peña proceeded to hold significant meetings in Seoul, the Korean capital. She met with the President of the Japan International Cooperation Agency (JICA), Akihiko Tanaka, the President of the Japan Bank for International Cooperation (JBIC), Tadashi Maeda, and the President of Tokyo Electric Power Company Holdings (TEPCO).
In addition, the Vice President held meetings with the Governor of the Japan Bank for International Cooperation, Hayashi Nobumitsu, as well as representatives of the Japan Business Federation (KEIDANREN). She also met with the Dominican community in Tokyo and with the mayor of the city of Aikawa Kanagawa, Yutaka Onozawa, where most of the Dominicans reside.
During her stay in Japan, Peña also visited the historic city of Hiroshima, where she laid a wreath on behalf of the Dominican government at the memorial to those who fell for the dropping of the atomic bomb in 1945. She was also invited to the launch of the first ball by Hajime Matsuda, the president of the Hiroshima Toyo Carp team, where several Dominicans play.
The Dominican Vice President was accompanied by her delegation, which included the Ministers of Industry, Commerce and Mipymes, Víctor -Ito- Bisonó and of Economy Pavel Isa Contreras, as well as the Dominican Ambassadors Robert Takata and Miguel Nuñez. The Director of State Ceremonial and Protocol, Francisco Catantizano, the Press Director of the Presidency, Daniel García Archibald, the Executive Director of the Vice Presidency, Kristian Schulz, Estefanelly Hiraldo, and her Security Director, Rear Admiral José Altagracia Flores Quezada, were also part of the delegation.