Four Dominicans captured in Puerto Rico with cocaine valued at US$15 million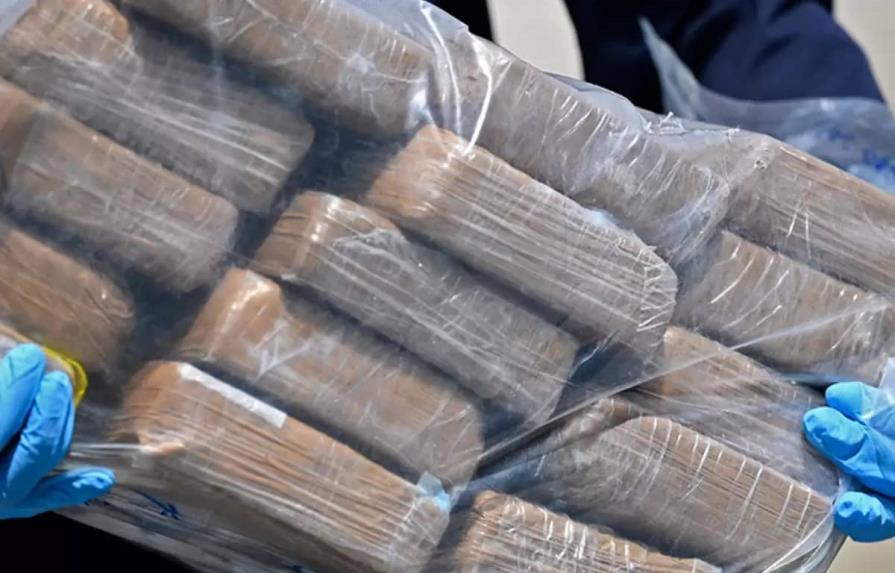 On Wednesday, federal agents in Puerto Rico apprehended four Dominicans who were attempting to introduce 1,455 pounds (660 kilos) of cocaine, worth $15.1 million, along the northeast coast of the island. The Customs and Border Protection (CBP) Air and Marine Operations (AMO) surveillance plane crew spotted a 30-foot (9-meter) yola-style vessel carrying four individuals about 8 nautical miles (15 kilometers) north of Rio Grande.
While assisting AMO maritime units to intercept the yawl, the aircraft maintained visual surveillance of the vessel. Meanwhile, the people aboard the yola began throwing bales into the water. Due to the sea conditions, the yola started sinking, and AMO reached out to the United Rapid Action Forces of the Puerto Rico Police to help recover the bundles. Before the yola sank, agents managed to retrieve 18 bales from the water and apprehended the four men on board. The Drug Enforcement Administration took possession of the contraband and the four individuals for further investigation and prosecution.
Augusto Reyes, director of AMO in Puerto Rico and the US Virgin Islands, announced that in under a week, Air and Sea Interdiction agents prevented almost 5,000 pounds (2,270 kilos) of cocaine from being introduced to the island.