Korean vice president and prime minister discuss possible free trade agreement between nations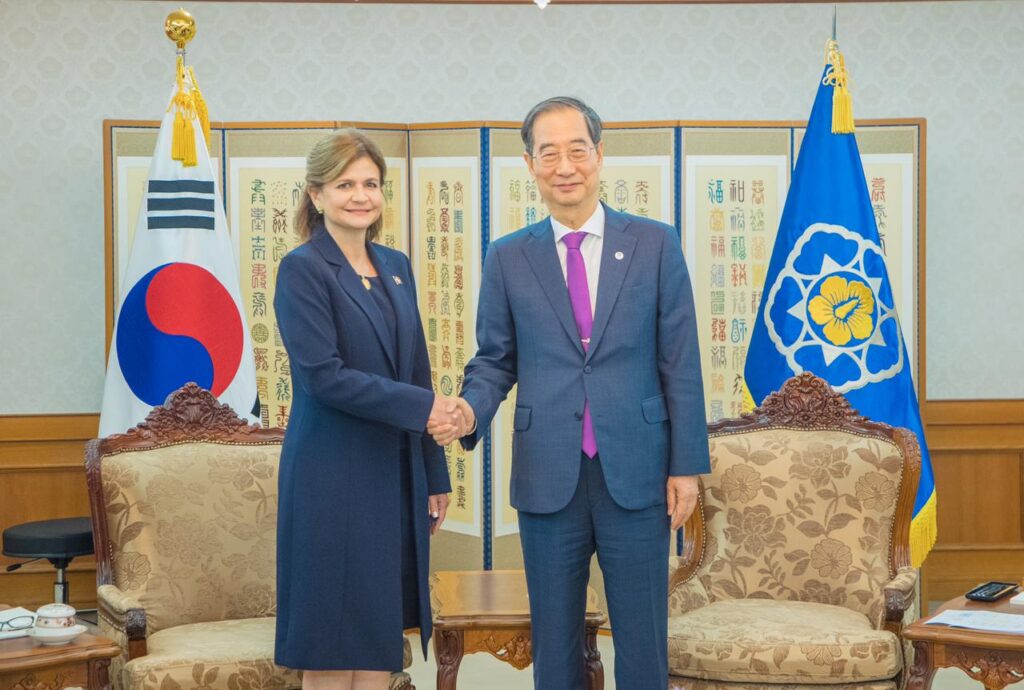 On Thursday, the Vice President of the Dominican Republic, Raquel Peña, and the Prime Minister of South Korea, Han Duck-soo, discussed the possibility of a Free Trade Agreement (FTA) between the two countries. The discussion centered on ensuring economic security and food safety for both nations. During the meeting held in Seoul, the leaders also emphasized the importance of the 60-year-old diplomatic relations between their countries.
The Korean Prime Minister expressed his country's interest in expanding its relations with the Dominican Republic and exploring new areas of cooperation. He acknowledged the Dominican Republic's significance as a leader in the Central American and Caribbean region and highlighted Korea's collaboration programs with the Dominican Republic in agriculture and scholarships.
Moreover, Prime Minister Han Duck-soo indicated that South Korea was prepared to collaborate with the Dominican Republic in several areas, including trade, energy, infrastructure, and transportation. The Dominican vice president appreciated South Korea's willingness to expand bilateral relations and viewed it as a positive step for her country.