Rains similar to those of the "Santo Domingo deluge" have fallen on Fort Lauderdale, the airport was flooded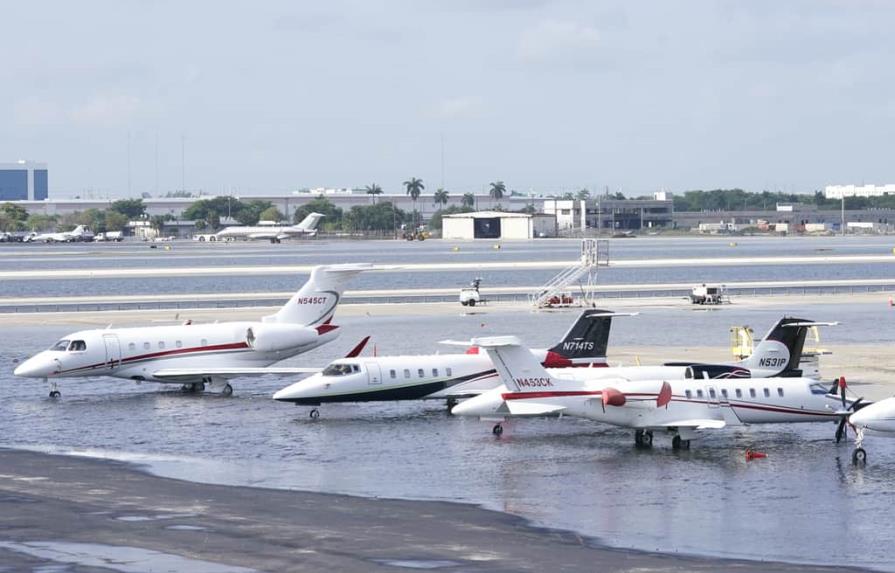 After about a foot of rain fell in just a few hours, causing widespread flooding and shutting down the Fort Lauderdale airport, South Florida remained on alert for more rain. Fort Lauderdale declared a state of emergency as flooding persisted in certain parts of the city, and crews worked overnight to respond to rescue calls. Luckily, there have been no reports of injuries or deaths so far. Stranded cars filled the streets around eastern Broward County, where the rains began on Monday, with the heaviest downpours occurring on Wednesday afternoon and evening. Crews worked to clear drains and remove standing water, and the population was advised to avoid the roads until they were cleared.
On Thursday morning, Red Cross teams arrived to help residents whose homes were flooded, providing them with blankets and coffee. Fort Lauderdale City Hall remained closed due to flooding and power outages, and a tunnel on Federal Route 1 and under a river and a major avenue in downtown Fort Lauderdale were also closed, along with some ramps to Interstate 95. Fort Lauderdale Hollywood International Airport remained closed until at least noon on Thursday, with many flights canceled and passengers stranded. Roads around the airport were flooded and congested with gridlocked traffic.
According to National Public Radio, up to 20 inches of rain fell during the flash flood event in South Florida, which shut down the Fort Lauderdale airport and Broward County Public Schools on Wednesday. People took to social media to share videos of their flooded homes and the water pouring through the gates of the airport terminal, while the water rose nearly to the level of car hoods on the street.
As of Wednesday night, the Fort Lauderdale airport tweeted that it would remain closed until at least noon on Thursday due to flooded roads and stuck vehicles. The departure route had reopened by 2 a.m. on Thursday, allowing people to meet family and friends outside the airport, but the arrivals driveway remained closed. Broward County Public Schools announced that schools and district offices would be closed on Thursday, with all extracurricular activities canceled.
The National Weather Service warned that another two inches of rain were possible in Fort Lauderdale, where rain fell at a rate of about 2 to 3.5 inches per hour, about 5 to 10 miles southeast of the city. A similar event occurred in Santo Domingo, the Dominican Republic, on November 4, 2022, when torrential rains caused flooding in various parts of the city, blocking thousands of citizens from reaching their homes. Many criticized authorities for not noticing the situation sooner.