Most of the cannabis trafficked from Haiti would have the Dominican Republic as its destination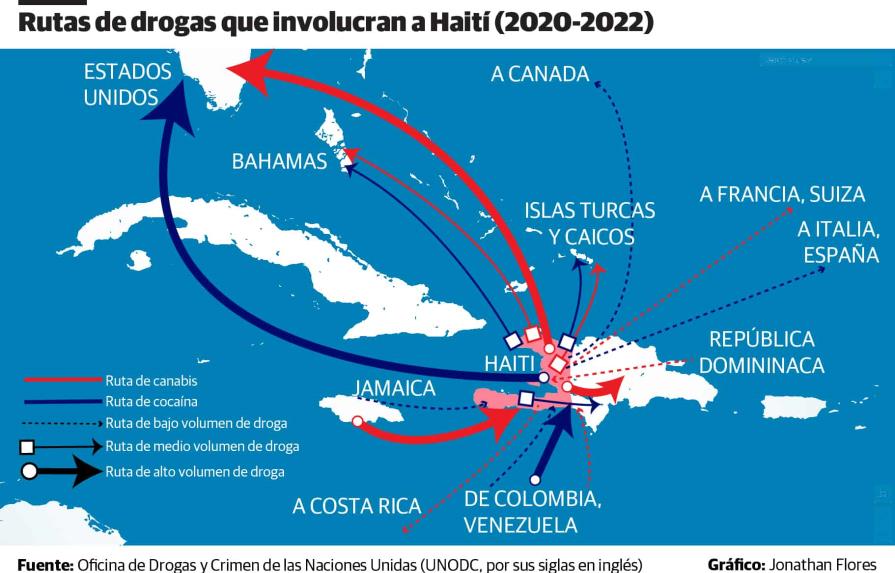 According to a recent report by the United Nations Office on Drugs and Crime (UNODC), the majority of the herbal cannabis and other cannabis-like drugs leaving Haiti are destined for the Dominican Republic, with most of the cannabis coming from Jamaica. Malpaso, a border crossing in Jimaní, Independencia province, is one of the key routes for drug trafficking from neighboring countries by land.
UNODC notes that Haiti primarily serves as a bridging territory for illicit drug trafficking, with cocaine coming from Colombia and drugs transiting through various countries before and after reaching Haiti, including Venezuela, the Bahamas, Costa Rica, the Dominican Republic, and the Turks and Caicos Islands. While there are occasional seizures of other drugs, such as crack, heroin, fentanyl, amphetamines, and locally produced drugs, these are considered a lower priority by international and national law enforcement.
The report also highlights Haiti's primary and secondary road networks as critical vectors for the movement of legal and illicit merchandise from the coasts to the Dominican Republic and vice versa. Seizures of drugs are more common on the north and south coasts of Haiti, particularly in Les Cayes, Jacmel, and Jeremie.