Regional Chief captured in Mexico for fire that resulted in death of 40 migrants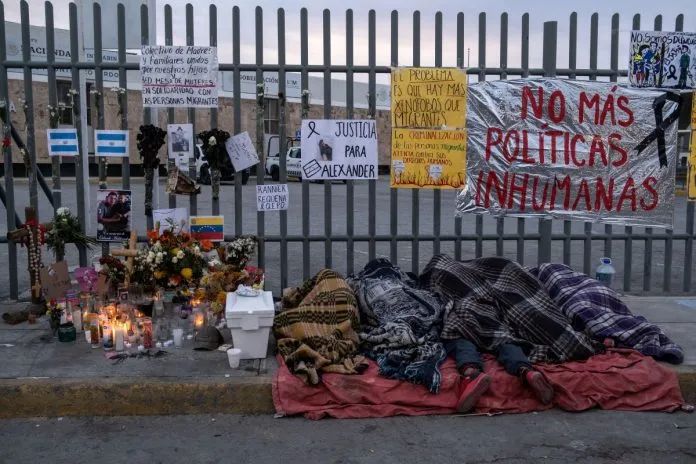 Salvador González Guerrero, the head of the National Institute of Migration (INM) in the Mexican state of Chihuahua, has been captured in connection with the death of 40 undocumented immigrants in a fire at a detention center. He was arrested by federal agents in Ciudad Juárez, on the US border with El Paso, where the tragedy occurred on the night of March 27. According to local media, González Guerrero had attempted to avoid being arrested through legal means.
The fire reportedly began when a migrant set fire to a mattress in the cell where he was staying with 67 other men, in the midst of a protest against possible deportation. Images from a security camera showed that once the fire broke out, neither immigration nor security personnel did anything to evacuate the migrants. A total of 39 migrants died at the scene, most from suffocation, and one more at a hospital.
According to Mexican authorities, González Guerrero is accused by the Attorney General's Office of having given the order to close the facility. Four other INM officials, a security guard, and the migrant identified as the one who started the fire have also been detained.
The commissioner and highest authority of the INM has been implicated in the investigation. Still, he remains free, and President Andrés Manuel López Obrador has stated that he will continue in his position while his probable responsibility for the events is determined.
19 Guatemalans, seven Salvadorans, seven Venezuelans, six Hondurans, and one Colombian lost their lives while waiting in Ciudad Juárez for the possibility of crossing into the United States. Most of the bodies have already been repatriated.
This tragic event has sparked outrage and calls for justice from the victims' families and human rights organizations. The capture of González Guerrero and others involved is seen as a positive step towards accountability and bringing justice to the families of the victims. It remains to be seen how the investigation will develop and whether all those responsible for the tragic events will be held accountable.