Suspected gang members lynched in Haiti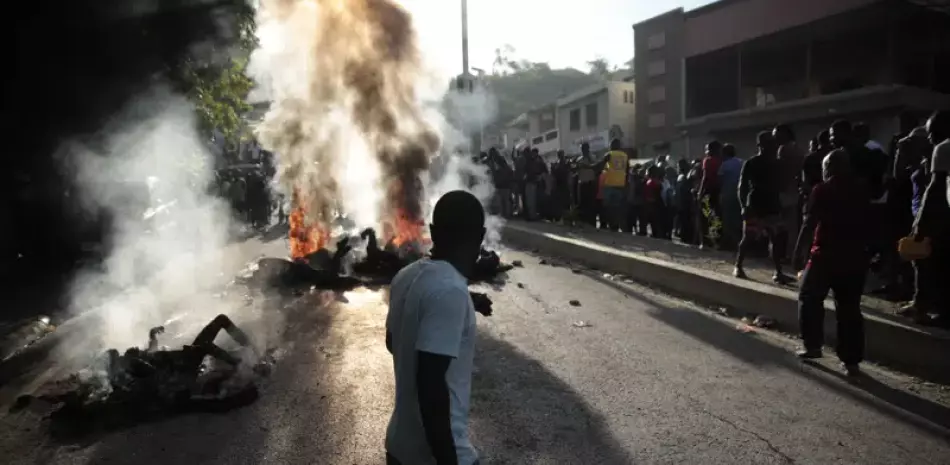 According to witnesses and police, on Monday, more than a dozen suspected gang members were stoned and burned alive by residents of a Haitian neighborhood. This violent act occurred on the same day that the UN warned about insecurity comparable to that of a country at war. The police had apprehended the armed men before the lynching occurred, amid intense tensions in the capital, Port-au-Prince.
The police reported that they seized weapons and other equipment during their search of a minibus with armed individuals onboard, but unfortunately, more than a dozen of the individuals who were traveling aboard the vehicle were later lynched by members of the population in the wealthy neighborhood of Canapé-Vert in the south of Port-au-Prince. The exact number of victims and the circumstances in which they lost custody of the suspects were not specified by the police.
Witnesses stated that the violence began before dawn, with gang members attacking several residential neighborhoods in the capital, robbing houses, and attacking neighbors. The UN Secretary-General, António Guterres, emphasized the "urgent need" for the deployment of a specialized international armed force in Haiti. Earlier, the UN had declared that insecurity in the Haitian capital had reached levels comparable to those of a country at war, with a significant increase in homicides and kidnappings in the country.
According to the report, armed gangs continue to dispute control of the Port-au-Prince metropolitan area and extend to neighborhoods that were previously exempt from criminal violence. The situation of people living in areas controlled by armed gangs is appalling and is rapidly deteriorating in areas that have become new targets for gangs. The report highlighted the situation of residents of the Cité Soleil neighborhood, where snipers shoot passers-by from rooftops.