Dominican nurse heals the sutured lips of her fellow migrants in Mexico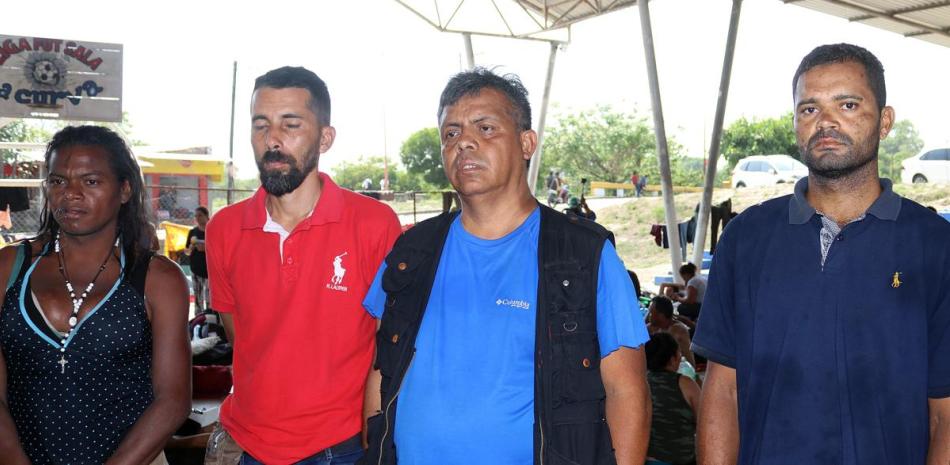 Mexico.- On Tuesday, several individuals from the "migrant Stations of the Cross" group, which consists of 3,500 people moving through southeastern Mexico, sewed their lips together to protest and put pressure on the National Institute of Migration (INM) to provide them with immigration documents. About six of the thousands of migrants took this extreme measure to demand transportation to Mexico City and easier access to legal stay documents. Additionally, after walking for three days to reach the municipality of Huixtla, located 42 kilometers from the Tapachula border, the migrants showed their support for the relatives of the 40 migrants who died at an immigration station in Ciudad Juarez.
A nurse from the Dominican Republic named María Magdalena tended to the first group of six migrants, out of a total of 40 undocumented immigrants, who sewed their lips together in order to demand a dialogue table, buses for transportation, and documents from the Mexican Government. The migrants' actions were meant to be a peaceful protest and an act of resistance. Anderson Ordoñez, a Colombian who has traveled through seven countries in the past month and a half, was the first to participate in this action and expressed the hope that it would make the Mexican government more attentive to the needs of migrants.
The migrants who took part in the protest come from Brazil, Cuba, Venezuela, El Salvador, Honduras, Colombia, and over 11 nations in total. Paulo Henrique, a participant from Brazil, explained that women, children, and men who have been unable to obtain their documents have joined the protest to demand visas that would allow them to move forward.
Irineo Mujica from the organization Pueblos Sin Fronteras condemned the violence perpetrated against migrants and referred to the deaths of 40 migrants in jail as a state crime that should not be overlooked. The "migrant Stations of the Cross" group reflects the unprecedented migratory flow in the region, with the United States intercepting more than 2.76 million undocumented immigrants at the border with Mexico in fiscal year 2022. Meanwhile, the Mexican Government reported a year-on-year increase of over 43% in the number of "irregular people in Mexico" in 2022, with a total of 444,439 detected.