Abinader meets with the Foreign Minister of India at the beginning of the visit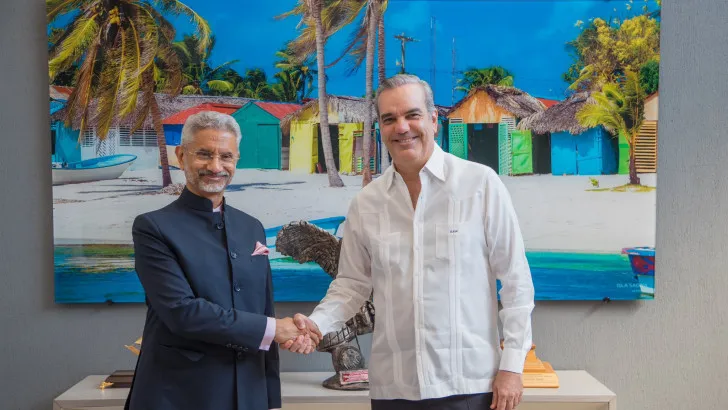 On Friday, the President of the Dominican Republic, Luis Abinader, welcomed India's Foreign Affairs Minister, Subrahmanyam Jaishankar, as part of a two-day official visit to the Dominican Republic aimed at enhancing bilateral relations between the two nations.
During the meeting, both leaders discussed strategies to promote participation in the international context. Alongside his Dominican counterpart, Roberto Álvarez, Jaishankar also participated in a business meeting between the two countries. The diplomat's agenda also included the inauguration of the embassy of the Republic of India in Santo Domingo, headed by the foreign ministers of both States.
The following day, Jaishankar was scheduled to attend the opening ceremony of the Indian pavilion at the Columbus Lighthouse Museum and a statue dedication ceremony honoring Mahatma Gandhi in the Dominican capital.