Abinader congratulates Santiago Peña for his electoral victory in Paraguay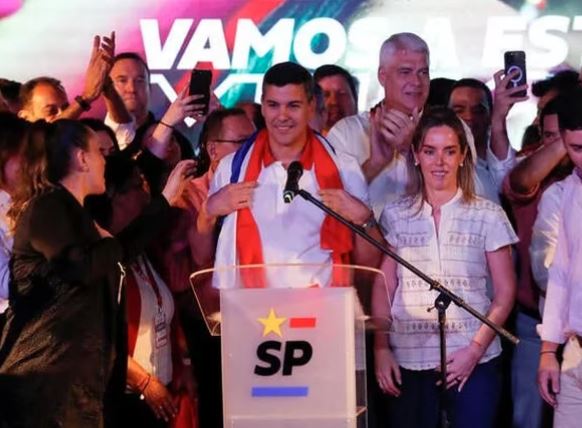 Following the victory of Santiago Peña in the recent presidential elections of the Republic of Paraguay, the president of the Dominican Republic, Luis Abinader, took to Twitter to congratulate Peña and the people of Paraguay for their successful and democratic civic day. Abinader expressed his commitment to strengthening bilateral relations between the two countries for a more prosperous and united America.
Peña, who is 44 years old and a member of the ruling Paraguayan Colorado Party, had a successful professional career before entering politics. After graduating from the Universidad Católica Nuestra Señora de Asunción, he worked as an economist at the Central Bank of Paraguay before moving on to the Africa Department of the International Monetary Fund (IMF) and studying Public Policy at Columbia University.
Peña returned to Paraguay as director of the Central Bank of Paraguay before becoming the finance minister under former President Cartes. He entered politics in 2017 when he registered his presidential candidacy for the Colorado Party, with the support of the Honor Colorado movement. Although he lost in the primaries against Abdo Benítez, Peña continued his political journey and joined the board of directors of Banco Basa in the last five years.
Peña's personal life is also notable, having become a father at 17 and married to his wife, Leticia Ocampo since he was 19. Together they have two children, aged 26 and 17. Despite his electoral setbacks, Peña remains committed to making a positive impact on Paraguayan politics and society.