Colombian Navy seizes largest Narco-Submarine in history with three tons of cocaine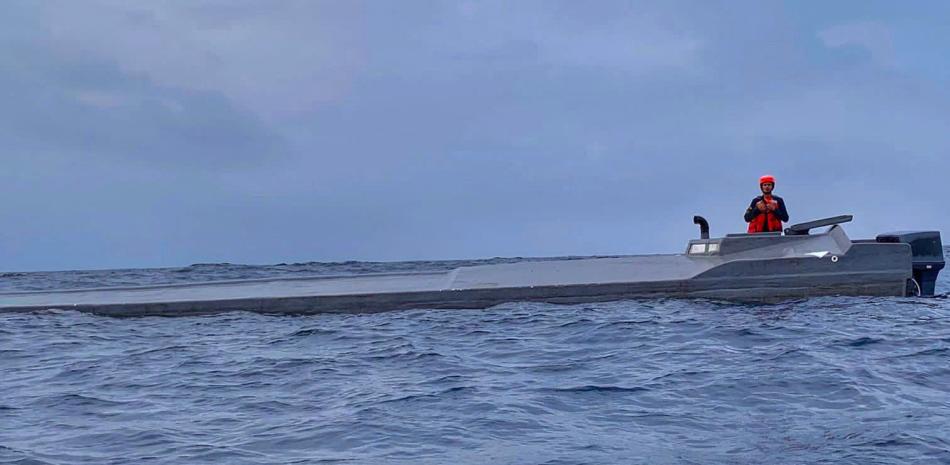 In a significant operation, the Colombian Navy has intercepted the largest narco-submarine ever found in the country. The massive vessel, measuring 30 meters long and three meters wide, was seized in the Pacific Ocean while carrying an astounding three tons of cocaine. Its intended destination was Central America, a major transit route for drug trafficking to the United States, the world's largest consumer of Colombian cocaine.
Images released by authorities depict the dark-colored submarine docked onshore, surrounded by numerous packages of narcotics cleverly camouflaged with Toyota labels. Three individuals were also apprehended at the scene. This seizure represents a historic milestone, surpassing all previous records since Colombia began keeping track in 1993. Over the past three decades, the Colombian Navy has intercepted a total of 228 similar vessels used to transport large quantities of drugs from the Pacific Ocean to the United States or even across the Atlantic to Europe.
The detained crew members, all Colombian nationals, claimed they were forced by a drug trafficking organization to operate the semi-submersible and transport the illegal substances to Central America. Following the operation, the three individuals, aged 63, 54, and 45, were transported to Tumaco in southern Colombia to face legal proceedings. The Navy estimates that this seizure dealt a significant blow to the criminal organization, with an estimated market value of approximately $103 million.
These homemade narco-submarines, constructed in Colombia, travel just below the water's surface, allowing them to cover long distances while evading detection. Colombian legislation imposes severe penalties of up to 14 years in prison for the use, construction, commercialization, possession, and transportation of these semi-submersibles. Despite decades of efforts to combat drug production, Colombia continues to face challenges, with record levels of cocaine production reported. In 2021, around 204,000 hectares of coca crops were cultivated, resulting in the production of approximately 1,400 tons of cocaine hydrochloride, as reported by the United Nations. The fight against drug trafficking remains an ongoing struggle, with profound impacts on the country and the international community.