Pro-immigrant groups file lawsuit against new US asylum rules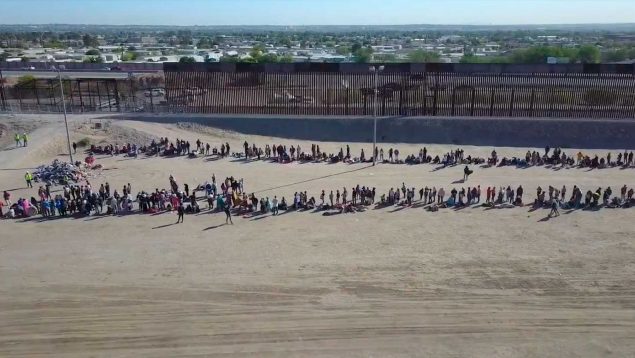 Washington.- Civil rights and pro-immigrant groups have filed a federal lawsuit in a California court against President Joe Biden's administration over the new restrictions placed on asylum seekers following the expiration of the Title 42 policy. The lawsuit was filed just before the policy ended at midnight on Thursday by the ACLU, the National Center for Immigrant Justice, and the Hastings Center for Gender and Refugee Studies. The new rule, similar to one implemented by former President Donald Trump, significantly limits the possibilities of seeking asylum for migrants. Under the new restrictions, migrants must now prove that they applied for asylum in a third country they passed through and that their application was denied.
The implementation of these measures is part of the Biden administration's efforts to address the large influx of migrants at the southern border after the expiration of Title 42. However, the ACLU and other plaintiffs in the lawsuit argue that President Biden, despite his campaign promises to restore the asylum system, has reinforced the restrictive policies introduced by his predecessor.
The plaintiffs claim that these new rules operate similarly to the asylum bans implemented by the previous administration. They are seeking a return to a legal process where individuals arriving at a port of entry or crossing the border have the right to request asylum and have their cases heard. ACLU attorney Katrina Eiland expressed that many people have been waiting a long time to seek protection, and their needs are genuine. The hope is that through these legal challenges, the policies deemed illegal will come to an end.
The lawsuit underscores the ongoing debate surrounding immigration policies in the United States and the treatment of asylum seekers. As the legal battle unfolds, it remains to be seen how the court will rule on the matter and what impact it will have on the administration's approach to immigration and asylum.