Haitian migrants in Mexico: Facing the dual challenges of asylum obstacles and societal discrimination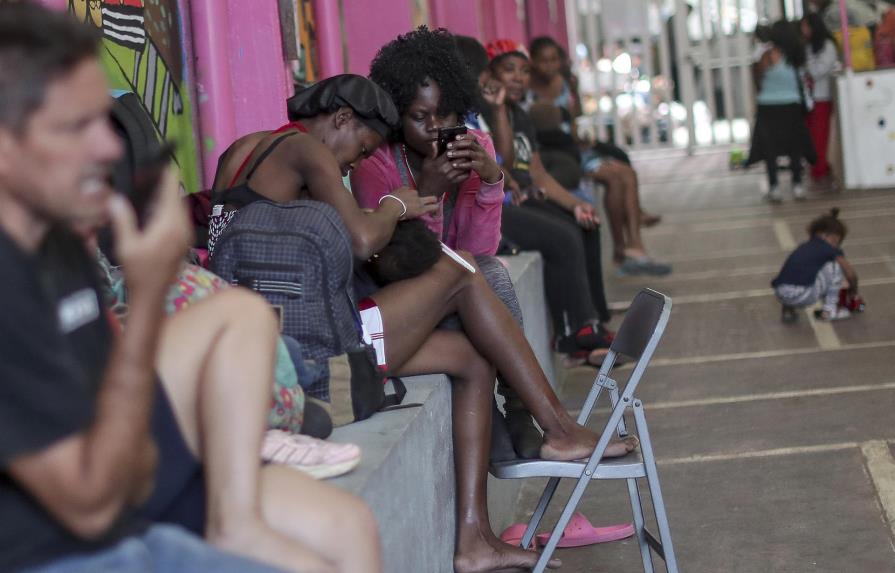 As the influx of Haitian migrants into Mexico continues unabated, their challenges within the country grow in tandem. A mere 5% of their asylum applications are processed, with 90% lacking access to fundamental necessities like trustworthy information, food, and secure housing, as per a study by the International Rescue Committee (IRC). Of the 37,606 asylum petitions received by the Mexican Commission for Refugee Assistance (Comar) in the first three months of the year, 13,631 (36.25%) were from Haitians, making them the nationality with the highest number of applications.
Lisa McMunn, Deputy Director of Asylum Programs, stated in an interview with EFE, "The acceptance rate of Haitian asylum applications, according to official statistics for this year, is only 5%. This rate is considerably lower than that for other nationalities." The IRC in Mexico has successfully resolved only 681 cases. While a considerable number are navigating the legal procedures to establish themselves in Mexico, seeking employment and safety lost back home, others are in search of documentation assuring their safe onward journey to the U.S. without deportation risks.
The minuscule figure of successful cases is partially attributed to the reasons the Haitians cite for seeking asylum, according to Noemí Raya, a social worker at the Cafemin migrant shelter in Mexico City. "The reasons Haitians leave their country, often socioeconomic in nature and not necessarily due to immediate threats or risks, maybe a contributing factor," Raya stated. As per the World Bank, Haiti is the Western Hemisphere's most impoverished country, with food insecurity plaguing 4.9 million of the 11 million residents on Haiti's half of Hispaniola Island.
Raya added, "The language barrier also complicates their case. During their interviews with Comar, the lack of clarity in understanding the proceedings complicates the resolution." The Cafemin shelter, where approximately 80% of the 200 migrants sheltered this week were Haitian, has observed such cases. Language is a significant obstacle for Haitians traversing Mexico, further exacerbating their problems. Unlike most migrants in the country, they typically speak Portuguese, French, or Creole. Consequently, 73% of the 450 Haitian migrants in Mexico surveyed by IRC reported a lack of access to information in their language, negatively impacting their ability to secure accommodation, food, or immigration permits.
"Misinformation amplifies vulnerability," asserted McMunn. While all migrants journeying through Mexico confront frequent human rights violations, Haitians face an additional issue due to their racial identity. "Racism is a significant problem. Haitians are easily identifiable and become targets of situations that infringe upon their rights," Raya lamented.