Dominican Defense Minister visits Uro Vehículo Especiales in Spain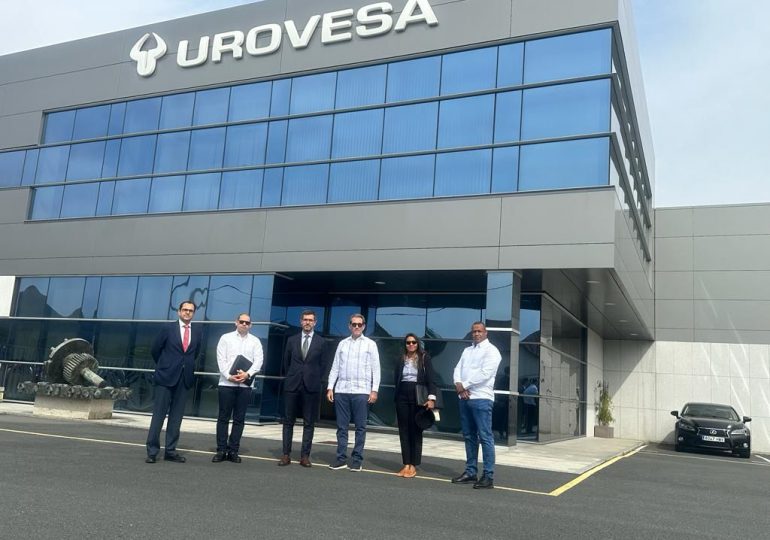 Lieutenant General Carlos Luciano Díaz Morfa, ERD, the Minister of Defense of the Dominican Republic, recently visited Uro Vehículo Especiales S.A. (UROVESA) in Santiago de Compostela, Spain. UROVESA is the manufacturer of the VANTAC ST5 and TT URO military vehicles used by the Dominican Armed Forces.
During the visit, the Minister explored UROVESA's facilities, which have state-of-the-art manufacturing and assembly techniques. The company has the capacity to produce up to 5,000 vehicles per year and offers efficient logistical support for optimizing vehicle performance and the overall life cycle.
The visit consisted of three stages. First, the company presented its products, capabilities, and experiences, including tests conducted for armor certification. Next, the Minister toured the production line, which included the specific area dedicated to manufacturing vehicles for the Dominican Republic. Finally, the delegation observed an operational exhibition of a Dominican model vehicle, showcasing its performance in various terrains and overcoming obstacles that conventional vehicles would find impossible. The Minister and other members of the delegation also had the opportunity to experience the vehicle's capabilities firsthand.
UROVESA, a company that develops military and civil operation vehicles for more than twenty countries across four continents, showcased its forest firefighting vehicles during the visit. These vehicles have moderate water storage capacity and are designed for quick deployment to inaccessible forest areas where firefighting efforts need to be initiated.
The Minister's visit to Spain coincided with the eighth edition of the International Defense and Security Exhibition "FEINDEF 2023" in Madrid, held from May 16 to 20, 2023. The event, organized by the Spanish Ministry of Defense in collaboration with the Spanish Association of Defense, Security, Aeronautics, and Space Technology Companies (TEDAE), facilitates the exchange of ideas and collaboration among participants in addressing the challenges faced by the security and defense industry.