Dominican film director produces film from France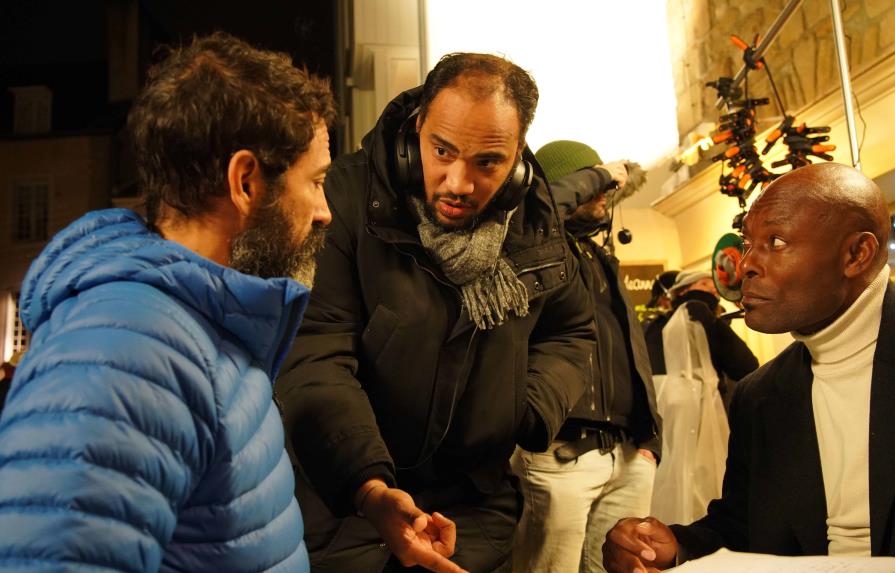 Santo Domingo.- Dominican director Ronni Castillo, known for his film "Quién Manda," has found a second home in France for the past three years. This move has not only opened new opportunities for him as a creator but has also paved the way for collaboration between the Dominican Republic and France in the film industry.
During the pandemic in 2020, while working on the film "Dragonfly" with Judith Rodríguez and Pepe Sierra, Castillo was presented with the chance to explore France. This opportunity expanded the possibilities for his work and initiated a constant production of Dominican films with the involvement of French actors and producers, giving a fresh direction to his career and the Dominican film industry.
In 2021, Castillo successfully completed his first collaborative film project between both countries, titled "Au Revoir." The film featured acclaimed actor Jimmy Jean Lois, as well as Jalsen Santana and Chrystel Saint-Louis Agustin, with co-production by Leticia Brea and Jalsen of Less is More productions. The film received support from the Brittany film commission in France, specifically from the Rennes region, along with the assistance of production houses and post-production studios. "Au Revoir" is set to hit theaters soon, marking a significant milestone for Castillo.
This success opened doors for new projects, including the recent filming of a biopic based on the life of tennis player Victor Estrella Burgos in the Dominican Republic. The film, produced by Boleca Films and María Consuelo Bonilla, features performances by Yasser Michelen, Hemky Madera, Jalsen Santana, Lía Briones, and Diego Vicos.
Currently, Castillo is back in the Dominican Republic, putting the final touches on these projects while developing a new one in collaboration with Less is More productions. His achievements not only contribute to his own rising career but also strengthen the presence of Dominican productions in new parts of the world.