Costa Rica, Panama and the Dominican Republic request respect for the constitutional order in Ecuador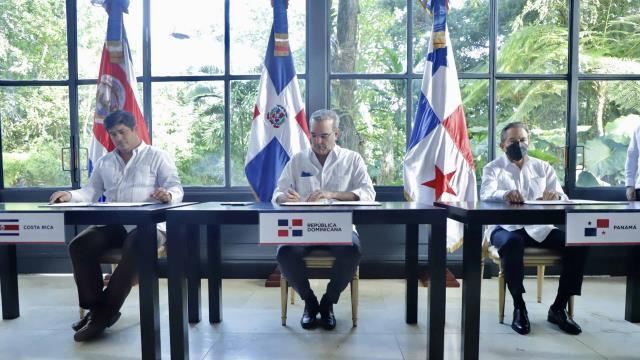 The governments of Costa Rica, Panama, and the Dominican Republic, who are founding members of the Alliance for Development in Democracy (ADD), issued a joint statement on Wednesday, calling for the respect of constitutional order and transparency in Ecuador's upcoming electoral process.
The statement emphasized the importance of respecting democratic institutions and constitutional order in Ecuador to ensure democratic stability, social peace, and the country's development. Ecuador, as a member country of the ADD, is scheduled to hold special elections this year following the decision of the current president, Guillermo Lasso, to invoke the constitutional provision known as the "cross death" during a political trial. This move came at a time when his dismissal appeared imminent.
The "cross death" provision allowed Lasso to dissolve the National Assembly, which was predominantly controlled by a left-wing opposition majority before they could remove him from office. He subsequently called for extraordinary elections to complete the 2021-2026 term.
The first round of elections is scheduled for August 20, and if a second round is necessary between the top two candidates, it will take place on October 15.
Costa Rica, Panama, and the Dominican Republic reiterated their conviction that the Ecuadorian people have the right to a government chosen through universal suffrage in accordance with the country's Constitution and laws, as stated in the joint statement on Wednesday. They urged all sectors to ensure that the upcoming elections are conducted in an atmosphere of civility and transparency, with all necessary electoral guarantees, including electoral observation.
The three countries expressed their commitment to supporting Ecuador in its pursuit of a democratic electoral process, highlighting the importance of respecting the will of the Ecuadorian people and upholding democratic values throughout the election period.