Migration apprehends two Dominicans smuggling Haitians into the Dominican Republic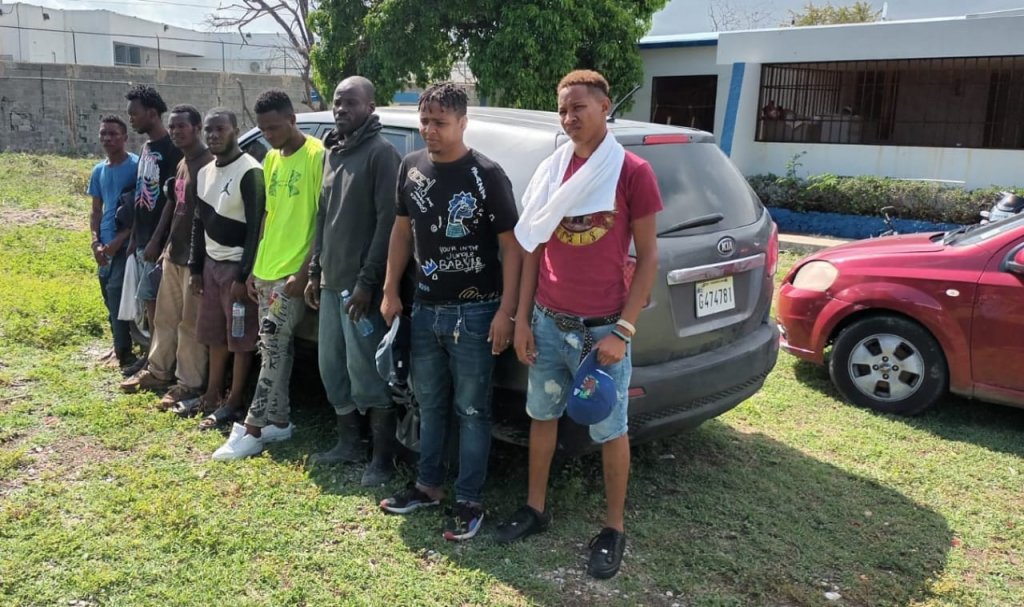 During an interdiction operation conducted in Previa province, agents from the General Directorate of Migration (DGM) intercepted a jeep carrying six undocumented Haitian nationals who were being transported irregularly by two Dominican individuals.
The intercepted vehicle, a Kia Sorento LX 4×2 Jeep with license plate 0474781, was stopped in Baní while en route from the southern region to Santo Domingo with the undocumented foreigners on board.
The driver of the jeep, Geudy Isaac de los Santos Morillo, a Dominican national, was accompanied by Esmelin Galván Valdez, also a Dominican citizen. Further investigation revealed that the vehicle was registered under the name of Yris Eugenio Rodríguez, a resident of Santo Domingo. The Haitian nationals were found inside the vehicle without proper immigration documentation.
Following standard procedures, both the undocumented individuals and the driver, along with their accomplice and the vehicle, were taken into custody at the detention center of the Joint Interagency Task Force in Los Pilones de Azua. They were subsequently transferred to the Haina Vacation Resort for further processing in accordance with the law.
The operation was coordinated and supervised by Colonel Tadeo Valdez Ramírez, an officer of the Army responsible for Migratory Interdiction in Los Pilones de Azua.
In a press release, the General Directorate of Migration, led by Venancio Alcántara, announced that these operations are being carried out simultaneously nationwide to combat irregular migratory flows.
The institution's director issued a warning to those involved in the illegal transportation of undocumented immigrants, emphasizing that such activities are subject to severe penalties and consequences, as stipulated by Law 285-04, specifically Article 128, which addresses human trafficking offenses.