The United States deports another group of Dominicans under Title 8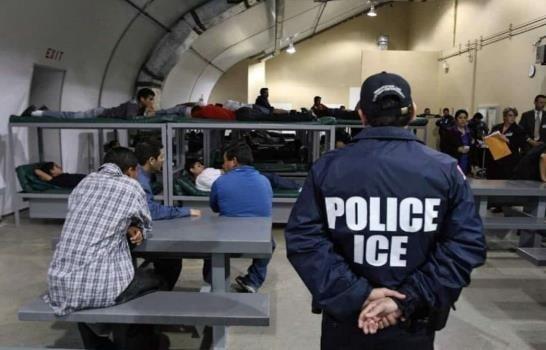 On Tuesday, the US Immigration and Customs Enforcement Service (ICE) announced a series of deportation flights to the Dominican Republic, Colombia, and Honduras under Title 8, the immigration law that went into effect on May 11. This law replaced the health law that allowed for the swift expulsion of border crossers.
According to ICE, these "multiple removal flights" are part of the agency's regular operations, with dozens of flights being conducted each week.
ICE emphasized that foreign nationals without a legal basis to remain in the United States, regardless of their nationality, will be expelled. The agency, along with the Department of Homeland Security, continues to enforce US laws under Title 8 authorities. ICE shared a brief video on their Twitter account, showing migrants boarding the airplanes.
The controversial Title 42 rule, which allowed the US to expel migrants under the pretext of preventing the spread of COVID-19, ended in early May when the country declared the end of the coronavirus emergency. Following the termination of this regulation, the US government implemented various measures to deter the predicted surge of migrants, including the reinstatement of Title 8. This older and more stringent regulation involves transferring undocumented migrants to processing centers for an indefinite period.
Under Title 8, crossing the border without inspection or illegal re-entry after deportation carries criminal penalties. These sanctions can include up to five years of prohibition on entering the United States for illegal entry and being declared inadmissible. Individuals who re-enter without proper documentation after deportation may face bans of up to 20 years or even criminal charges and prosecution, with a maximum penalty of two years in federal prison.
ICE stressed that the United States expels foreign citizens without a legal basis to remain in the country, regardless of their nationality. This policy applies to all non-citizens. The agency warned about the deportations in a statement released on Friday.
In the fiscal year 2022, Enforcement and Removal Operations (ERO) conducted 72,177 deportations to more than 150 countries worldwide.