Central American leaders join forces to tackle Climate Change challenges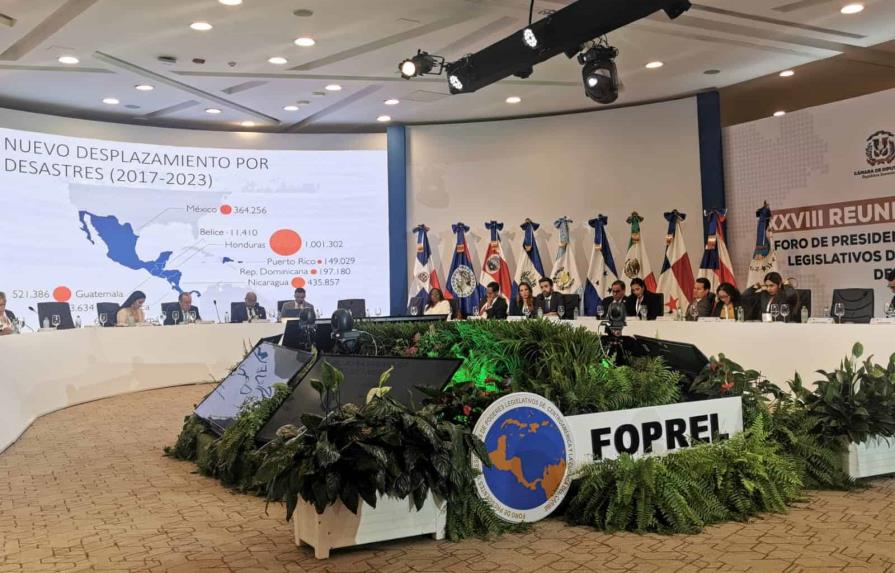 Santo Domingo.- The president of the Chamber of Deputies, Alfredo Pacheco, made an announcement yesterday regarding the ongoing Forum of Legislative Presidents in the Dominican Republic. Pacheco revealed that parliamentarians from Central America are actively working towards the creation of a comprehensive climate change framework law. This law aims to address issues such as the sargassum problem and the rising sea levels in the region.
Pacheco emphasized the shared challenges posed by climate change among participating countries in the international forum. He urged the exploration of collaborative solutions for the entire Central American region, highlighting the significance of finding common ground.
The forum is expected to facilitate the development of regulations and legislative strategies to combat the repercussions of climate change. Countries such as Panama, Honduras, Belize, and the Dominican Republic will benefit from this platform to tackle the pressing issues related to climate change, which constitute the central topic of discussion among congressional leaders.
Pacheco, who currently serves as the president pro tempore of Foprel, emphasized that climate change knows no borders and affects all countries in the area. He further noted that climate change jeopardizes agri-food systems and impacts vital sectors like tourism, coffee, and cocoa production, all of which contribute significantly to the Central American economy.
By advocating for the enactment of a joint climate change law, Pacheco emphasized the detrimental effects on human mobility in regions experiencing rising rivers, seas, and the presence of sargassum. These environmental challenges disproportionately affect the most vulnerable populations in the area.
Pacheco specifically highlighted the rise in sea levels, which, in approximately 20 years, could result in the displacement of entire populations. He also mentioned that Panama, one of the participating countries in the forum, could witness the first instance of climate-induced human displacement in Latin America.
As evidence, Pacheco cited data from the International Organization for Migration (IOM). In 2020, over a million and a half displacements occurred in the Central American region due to hurricanes. Similarly, in 2021, Central America and the Caribbean witnessed 130,000 internal displacements resulting from hurricanes and tropical storms. It is important to note that these events also impact countries like Mexico, which reported over 18,000 internal displacements in 2021 due to extreme weather events such as floods and tropical storms.