Haiti cholera deaths exceed 700 since October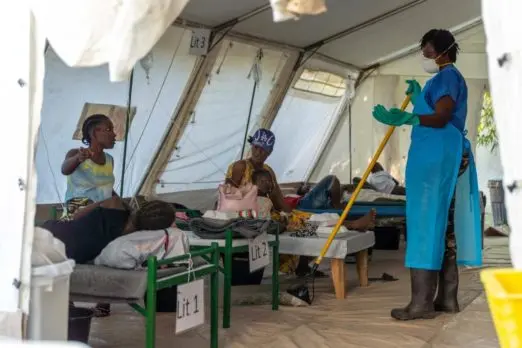 The number of deaths in Haiti due to cholera has risen to at least 743 people after six new deaths were reported, according to the latest figures released Saturday by the Ministry of Public Health and Population.
Of the 743 deaths recorded since the resurgence of the disease in October last year, in the context of a complicated situation of insecurity, 504 died in hospitals and health centers, while 329 died without receiving health care.
The cholera epidemic took a new turn this week after massive flooding killed at least 51 people at the start of the hurricane season.
The country has recorded 47,105 suspected cholera cases, 3,024 confirmed cases, and 42,466 hospitalized patients, of which 138 are new cases.
Of those ill, 54.24% are men, and 45.76% are women, with an average age of 17 years, notes the Public Health Bulletin.