20 people arrested for buying counterfeit Spanish Degrees in the Dominican Republic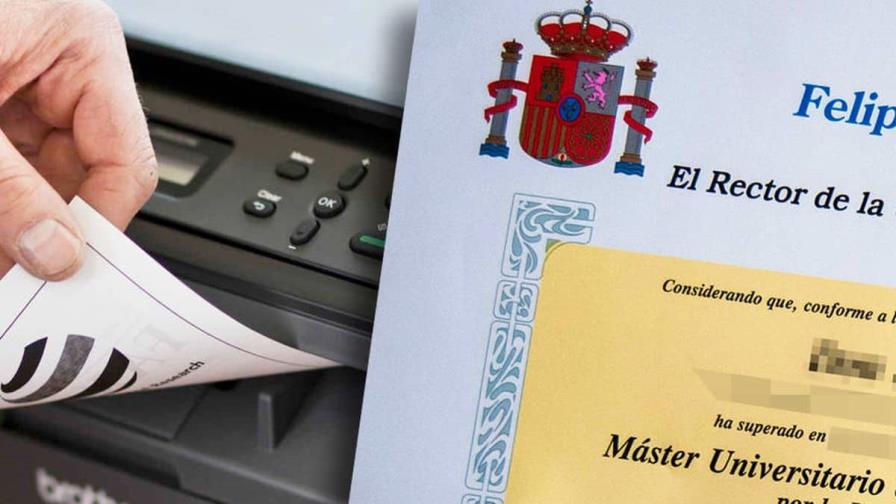 Madrid.- The Spanish police have arrested twenty individuals and are investigating over one hundred people for acquiring counterfeit degrees from thirty universities in Spain. The degrees were being sold by an organization based in the Dominican Republic, with prices ranging from 300 to over a thousand euros ($325-1,100). The organization had the ability to replicate the die-cut stamps of Spanish academic institutions and possessed a collection of signatures from numerous rectors and secretaries of educational centers, according to the Madrid security forces. The investigation was initiated in June of 2022, when a concerned agency alerted the police about the possible existence of fraudulent university degrees. The authorities examined several websites offering such degrees.
Most of the offers turned out to be scams, as customers never received the requested certificates and the sellers ceased all communication with them. However, investigators identified an organization that followed through with orders and delivered numerous degrees from various Spanish universities. Once the purchase of a counterfeit degree was arranged, the organization requested payment through various money transfer platforms, while the certificate was sent using an international courier service. Customers had the option to acquire either a digital version of the degree or a physical diploma, complete with the die-cut seal, official logo, and the signatures of university authorities.
Police determined that the organization had been involved in this illegal activity since 2019, with increased activity reported in the past year. The twenty arrested individuals are facing charges of document forgery, fraud, and, in some cases, professional misconduct.