Dominicans leave for Spain after committing crimes in the Dominican Republic, according to Operation Halcón IV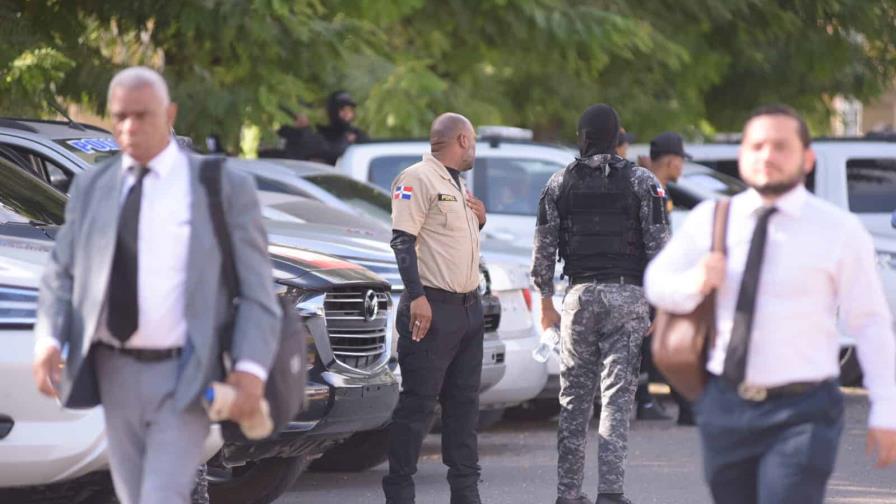 Santiago.-  The Public Ministry (MP) has revealed that members of different criminal organizations operating in the Dominican Republic often flee to Spain after committing violent crimes or engaging in drug trafficking. This finding was made during Operation Halcón IV, where numerous prosecutors and special forces agents conducted raids across central Cibao and other regions of the country to target criminal networks that pose a threat to high-ranking officials.
According to the MP, evidence indicates that these individuals typically leave the Dominican Republic through Colombia or enter the United States via Mexico. In response to this issue, Dominican authorities have established close collaboration with several countries, providing them with information on alleged members of criminal organizations who have entered their territories.
The investigations have also uncovered instances of members from various state investigative agencies being involved with these criminal networks. As a result, disciplinary and potential criminal proceedings will be initiated against these individuals, leading to their removal from the institutions when necessary.
During Operation Halcón IV, elite forces gained access to challenging locations and took control of areas that were previously dominated by criminal organizations. One notable operation targeted El Hoyo de Bartola, which served as the headquarters for Joel Ambioris Pimentel García (known as "la J"), a wanted individual who is accused of threatening the Attorney General of the Republic, Miriam Germán.
The ongoing operation has resulted in the seizure of weapons, money, cocaine, marijuana, and other evidence related to criminal activities.