Dominican government has not authorized office for Canada to "help" police in Haiti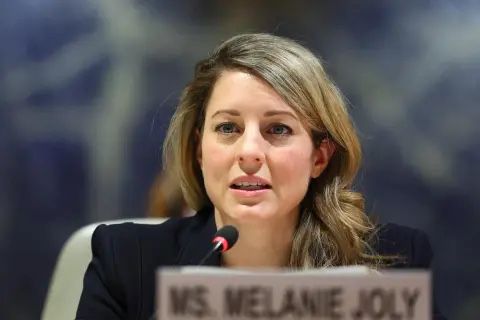 Santo Domingo.- The Dominican Government has not yet given authorization to Canada to establish an office within the Dominican territory to coordinate support for the Haitian National Police, despite a request made by the Canadian Foreign Ministry. The request was made through a diplomatic note but has not received an official response from the Dominican authorities. The details of the office and its scope have not been discussed.
Canadian Foreign Minister Mélanie Joly stated that Canada plans to establish a "joint security coordination unit" in the Dominican territory to enhance international efforts in supporting Haiti's security. The unit aims to work closely with the Haitian National Police and the United Nations to foster long-term peace and security in Haiti.
Minister Joly also announced a financial aid package of $13 million through the United Nations Development Program and the United Nations Office on Drugs and Crime. This funding will help address both immediate and long-term challenges in Haiti.
The escalating violence in Haiti, characterized by areas controlled by armed gangs and frequent incidents of attacks and kidnappings, has resulted in over 1,400 deaths since the beginning of the year, according to United Nations estimates. The country is in urgent need of support, being the poorest in the Americas.
As of now, the Dominican Government has not provided an official response regarding Canada's request for establishing a coordination office. The situation highlights the challenges and complexities involved in addressing the security crisis in Haiti and coordinating international efforts to bring stability to the nation.