Dominican Republic and Czech Republic modernize air transport agreement to strengthen commercial aviation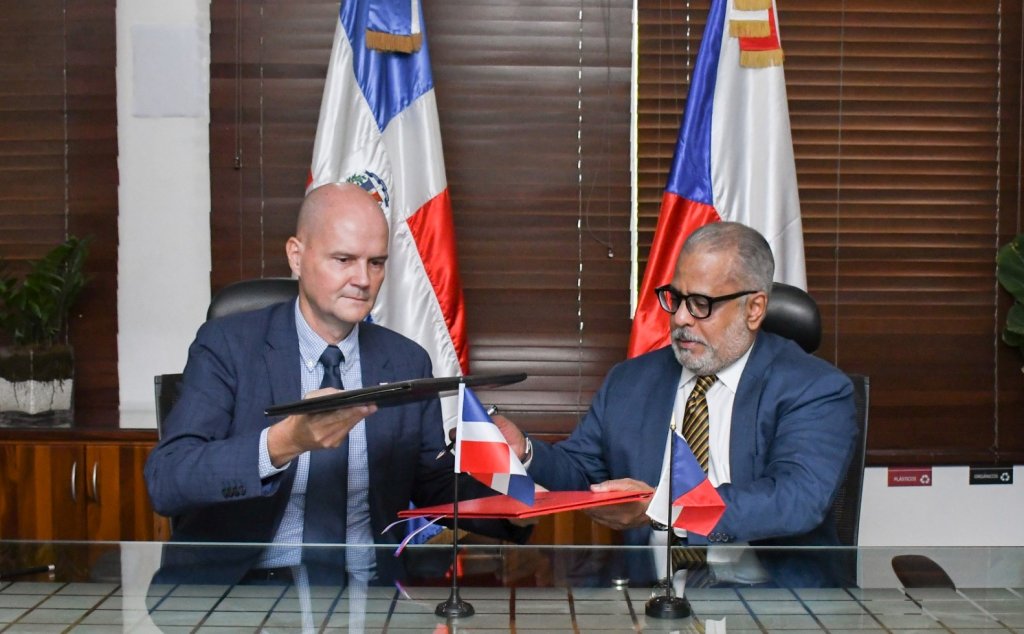 Photo from zdigital
The governments of the Dominican Republic and the Czech Republic have signed a Protocol of Amendment to the Air Transport Services Agreement between both countries, aiming to strengthen air-commercial relations and expand the commercial aviation sector into new markets.
The signing ceremony was attended by José Ernesto Marte Piantini, President of the Civil Aviation Board (JAC), and H.E. Petr Kavan, the Extraordinary and Plenipotentiary Ambassador of the Czech Republic to the Dominican Government.
The protocol outlines measures to enhance air transport services between the two nations, incorporating clauses recommended by the International Civil Aviation Organization (ICAO) to reinforce bilateral ties in commercial aviation matters.
This new negotiation, facilitated by the JAC, updates the agreement initially signed in Nassau, Bahamas, on December 7, 2016, aligning it with the current regulatory framework for air transport services. The protocol signifies a significant milestone in air trade relations and opens avenues for new initiatives in this field.
Marte Piantini expressed that "the signing of this Protocol is part of the efforts to expand Dominican commercial aviation, particularly towards strategic European markets." He also highlighted the commitment of the current management of the Civil Aviation Board to actively seek new strategic and commercial partners to promote the sector and enhance opportunities for the Dominican Republic as a destination.
He further emphasized that the signing of this document fulfills the government's promise, under President Luis Abinader, to establish direct flights between the Dominican Republic and the Czech Republic, fulfilling the aspirations of Dominicans residing in Prague and other Czech cities.
Marte Piantini noted that the updated agreement will facilitate expanded air transport services to and from Europe, creating opportunities for Czech businesses to invest in the Dominican Republic. He emphasized that this document, along with similar agreements signed with Spain and other countries, will enhance connectivity, stimulate investment, and boost trade for the nation.
Highlighting the significance of the Czech Republic as an important market in Europe, Marte Piantini stated, "The Czech Republic is our ninth most active market in all of Europe, after Spain, France, Germany, the United Kingdom, Poland, Italy, Switzerland, and Belgium."
Ambassador Petr Kaván extended an invitation to Marte Piantini to join the inaugural direct flight between the two nations as a result of the signed agreement, further strengthening the ties between the Dominican Republic and the Czech Republic.