Barbados prepares with tropical storm warning before the proximity of Bret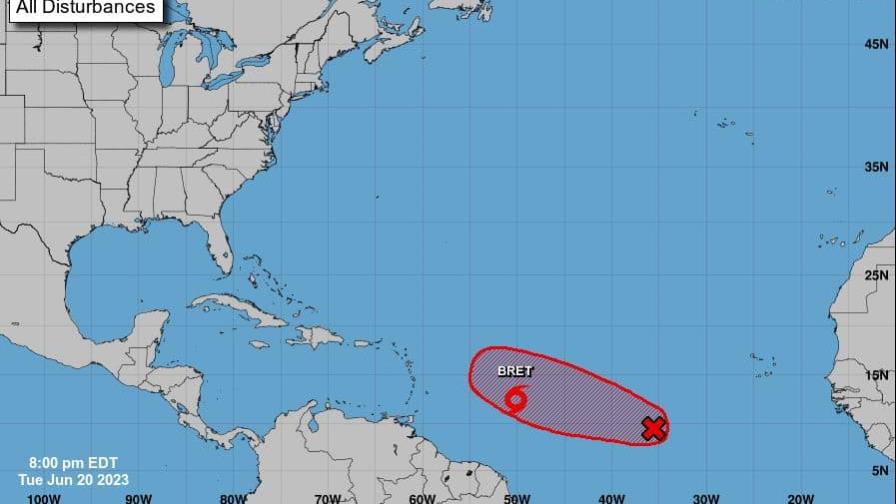 San Juan.- On Tuesday, the Government of Barbados issued a tropical storm warning for the island in response to the approaching Cyclone Bret. The government has initiated preparations for potential flooding events.
According to the government's statement, rainfall of two to four inches (50 to 100 millimeters) is expected in Barbados, with some parts of the Lesser Antilles experiencing up to 10 inches (250 mm) of rainfall.
The statement also noted the possibility of flash flooding, particularly in higher altitude areas, and the potential for isolated urban flooding.
Preparations for the storm have commenced and will intensify starting Wednesday, as Cyclone Bret is projected to reach the Lesser Antilles on Thursday.
The National Hurricane Center (NHC) has indicated that Cyclone Bret, the second storm of the Atlantic basin's current season, could attain hurricane status near the Lesser Antilles.
A tropical storm watch has been issued for Barbados by the NHC, and similar warnings for other islands in the Lesser Antilles are also being considered.
With sustained winds of 45 miles per hour (72.4 kilometers per hour), the NHC has advised residents of these Caribbean islands to remain vigilant in the face of Cyclone Bret's approach.
Furthermore, the NHC has cautioned that heavy rains are expected in Guadeloupe, Saint Lucia, Barbados, and Saint Vincent and the Grenadines. These conditions could lead to flooding and hazardous waves along the coastlines.