Last effort during the last oxygen hours of the missing Titanic Submarine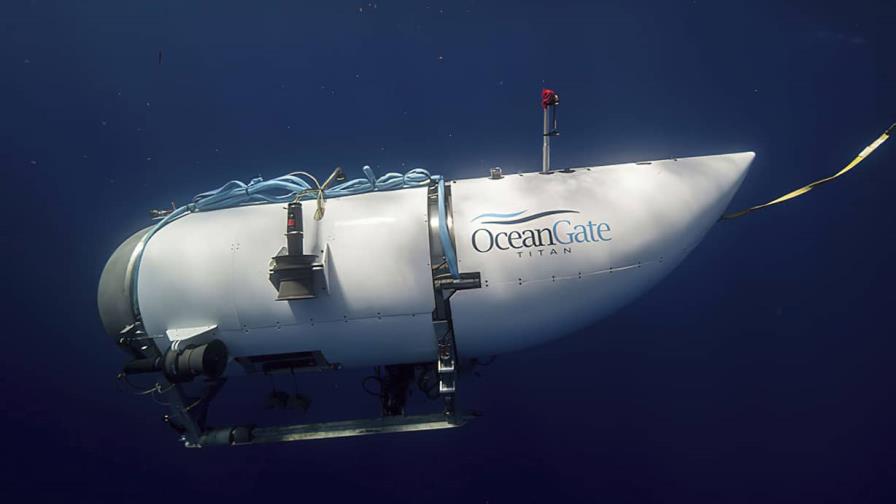 Photo by AP news
The search for the submersible that went missing during an expedition to the Titanic wreckage was approaching the 96-hour limit for breathable air on Thursday. The Titan, carrying five people, set sail on Sunday in the North Atlantic with approximately 96 hours of breathable air. The estimated deadline for the rescue efforts falls between 6 a.m. and 8 a.m. on Thursday, although this is an imprecise estimate and could be extended if measures were taken to conserve air.
Rescuers dispatched additional boats to the area of the disappearance, hoping that the sounds detected underwater for the second consecutive day would help narrow down the search. The search area has been expanded to an area twice the size of the Bahamas, encompassing depths of up to 4,020 meters (13,200 feet).
The Titan went missing on Sunday, about 435 miles (700 kilometers) south of St. John, Newfoundland, while en route to the resting place of the Titanic. OceanGate Expeditions, an underwater exploration company, has been conducting annual voyages since 2021 to document the deterioration of the wreck and the underwater ecosystem at the site.
As of Thursday morning, hopes of finding the crew of the submersible alive were dwindling. The rescue operation faced several challenges, including locating the submersible, reaching it with rescue equipment, and bringing it to the surface if it was still intact, all before the oxygen supply ran out.
The search-and-rescue mission faced difficulty due to the fog and storms common in the North Atlantic area where the Titan disappeared. The search crews were working to determine the exact location and source of the sounds detected, which offered a potential means of narrowing down the search area.
The US Navy announced that it would send a special naval salvage system capable of retrieving large objects from the sea. Onboard the Titan were pilot Stockton Rush, CEO of OceanGate, a British adventurer, two members of a Pakistani business family, and a Titanic expert.
Wendy Rush, the wife of Stockton Rush, the pilot of the missing submarine, has a connection to two well-known victims of the Titanic tragedy. The couple's story bears a resemblance to a scene depicted in the 1997 film directed by James Cameron. In the movie, Wendy Rush's ancestors are portrayed as a couple who find themselves on the ship's bed, holding each other, realizing that they won't be able to be rescued as the Titanic sinks.
It is a tragic and poignant parallel between the film and the current situation involving the missing submarine and its passengers.