The Dominican Republic and Canada declare their support for Haiti, without an office on Dominican soil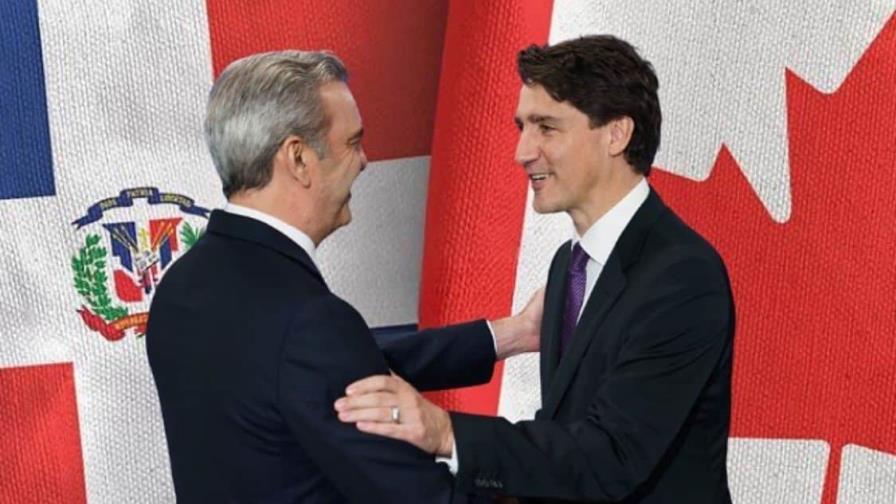 Santo Domingo.- The Dominican Republic and Canada have successfully eased the tension in their diplomatic relations by issuing a joint statement expressing their shared interest in collaborating to provide assistance to Haiti. Notably, the possibility of establishing an office on Dominican soil, as previously proposed by the United States, has been excluded.
Both nations have agreed to "enhance coordination in Haiti, Canada, the Dominican Republic, and other locations through increased diplomatic presence at Canadian embassies in Port-au-Prince and Santo Domingo."
To achieve this, they have expressed their intention to collaborate through various agreements that involve the mobilization of funds and diplomatic personnel. The specific details of these agreements will be determined in the future.
The statement emphasizes the strong bilateral relations between Canada and the Dominican Republic, which have long served as enduring partners, particularly in regional security matters.
Furthermore, the joint communiqué acknowledges that restoring stability in Haiti will significantly alleviate the "disproportionate" burden faced by the Dominican Republic, its sole neighboring country on land. This includes addressing social tensions and the budgetary strains on Dominican social services.
Both nations have shown support for a long-term solution led by the Haitian people themselves. They recognize the ongoing efforts in Haiti through the United Nations Integrated Office in Haiti (BINUH) and the additional resources mobilized by Canada and other partners, including Canada's recent allocation of an additional $100 million.
According to a press release from the Dominican Ministry of Foreign Affairs, the two countries acknowledge the Dominican Republic's collaboration with the requests of Haitian authorities to enhance security, facilitate access to strategic resources such as fuel, and support the safety of international diplomatic personnel stationed in Haiti.
Additionally, they appreciate the ongoing cooperation between regional governments, Haitian authorities, the United Nations (UN), the United States, the Caribbean Community (Caricom), and other entities working towards restoring the rule of law in Haiti and addressing food insecurity in the country.
However, they recognize that the magnitude of the crisis in Haiti necessitates greater international cooperation for development, humanitarian aid, and security. This includes strengthening capacities by providing equipment, technical assistance, and training.
This understanding between the two governments was reached during the 53rd Ordinary Period of the Sessions of the General Assembly of the Organization of American States (OAS).