The Dominican Republic signs an agreement with the United Kingdom to develop infrastructure projects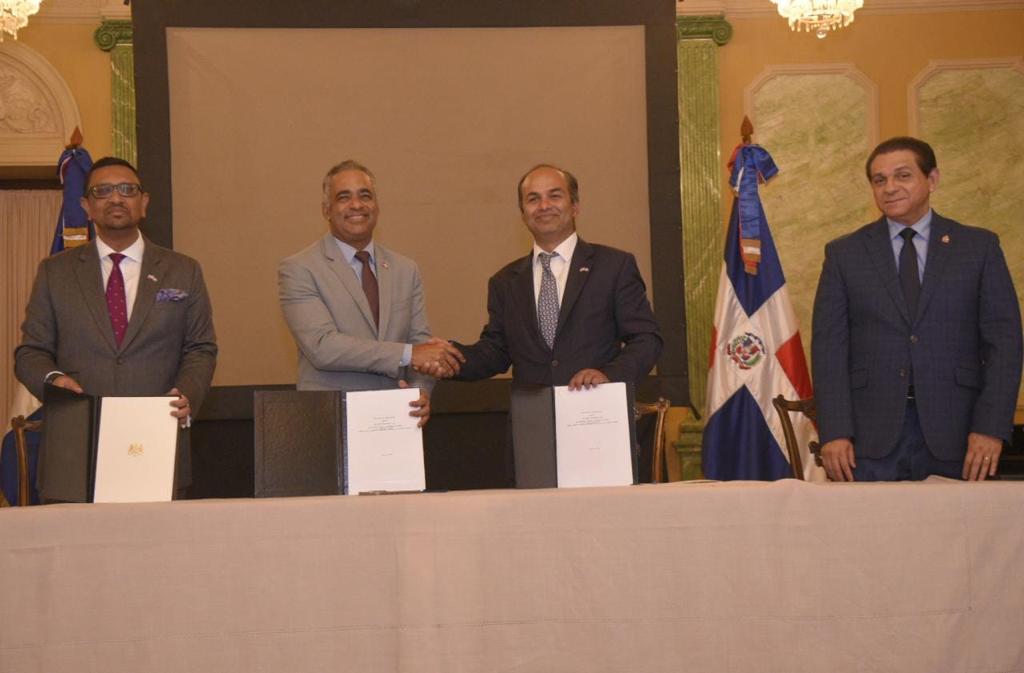 Santo Domingo.- The Dominican Republic and the United Kingdom have signed a memorandum of understanding, granting the Dominican Republic access to a credit line of 4 billion pounds sterling. This financial support will enable the Dominican government to undertake strategic infrastructure projects in crucial sectors such as water, health, energy, transport, and security.
The signing ceremony took place in the Green Room of the National Palace and was led by Joel Santos, the Minister of the Presidency. Santos emphasized that the projects in these sectors align with the country's multi-year plans, which prioritize areas with significant social impact.
The agreement sets the framework for future cooperation between the two countries and encompasses projects in various government institutions, including the Ministries of Public Health, Defense, Agriculture, Energy, and Mines, as well as organizations such as INAPA, CAASD, INDRHI, and OMSA.
Santos highlighted specific examples of upcoming projects, such as the execution of eight projects in hotels and the construction of an aqueduct in the eastern region under INAPA. Additionally, the CAASD will conduct a study on the sanitation impact in 42 canyons in Santo Domingo, focusing on solid waste and wastewater management in the Greater Santo Domingo area.
Fifteen projects have already been identified, with implementation set to begin in 2024, aiming to strengthen infrastructure and social development throughout the country.