Dominican Republic transfers Presidency of Ibero-American initiative to Prevent and Eliminate Violence against Women to Spain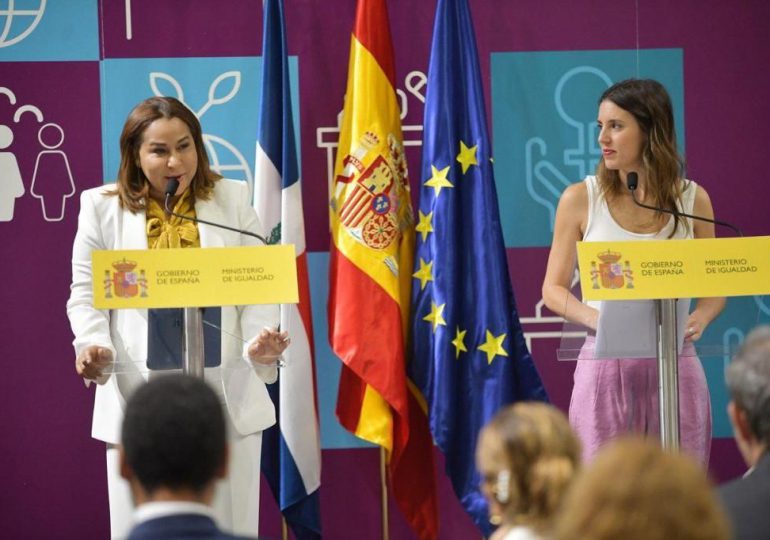 Madrid.- Spain has taken over the Presidency of the Ibero-American Initiative to Prevent and Eliminate Violence against Women (IIPEVCM) on Friday, June 23, in Madrid. The initiative aims to eradicate all forms of violence against women in Latin America by establishing a common framework.
The Ministry of Equality of Spain will now lead the initiative, replacing the Ministry of Women of the Dominican Republic, which previously coordinated its strategic planning.
The official transfer of the Presidency occurred during a ceremony at the Ministry of Equality in Madrid. The event was attended by the Minister for Women of the Dominican Republic, Mayra Jiménez, the Minister of Equality of Spain, Irene Montero, and the Ibero-American Secretary General, Andrés Allamand, among other dignitaries.
Mayra Jiménez, the outgoing President of the Initiative, highlighted the importance of collaborative strategies to address gaps and prevent violence, which affects one in three women worldwide and approximately 12% of women aged 15 to 49 in Latin America. She stressed the need to promote actions that empower women economically and politically, emphasizing their participation in decision-making processes to prevent violence and strengthen democracy in Ibero-American countries.
Minister Irene Montero emphasized the strengthening of cooperation between Spain and Ibero-American nations in recent years, particularly in relation to feminism and women's rights. She emphasized the significance of the official space provided by the initiative for dialogue on political violence against women, highlighting the importance of institutional solutions alongside civil society efforts.
Andrés Allamand, the Ibero-American Secretary General, stressed the urgency of advancing women's equal and substantive participation to enhance their economic and social independence and put an end to various forms of gender-based violence. He emphasized that gender equality is not only a fundamental right but also a crucial pillar for building peaceful, prosperous, and sustainable societies, emphasizing that the existing violence against women reveals a significant failure in our societies.