Tropical Storm Cindy forms in the Caribbean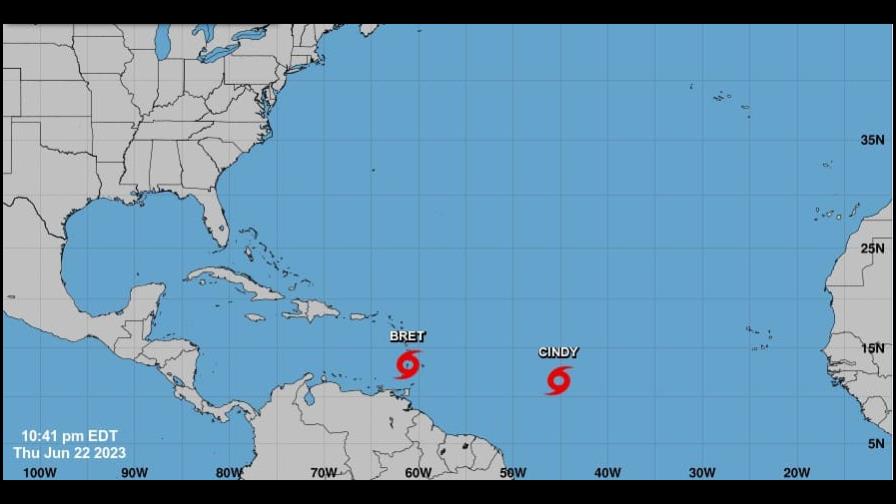 Santo Domingo.- Tropical Depression No. 4 has intensified into Tropical Storm Cindy, as reported by the United States National Hurricane Center (NHC). The storm currently has maximum sustained winds reaching 40 kilometers per hour.
The National Meteorological Office (Onamet) had earlier issued a warning about the rapid strengthening of Tropical Depression No. 4, anticipating its transformation into a tropical storm either tonight or tomorrow.
Presently, Tropical Storm Bret is situated near St. Vincent. According to the CNH, "Sectors of the Lesser Antilles can expect heavy rains and strong winds until tonight."
Bret made landfall in Barbados and is now progressing towards the Caribbean. In the case of the Dominican Republic, the storm's indirect impact is predicted to commence affecting the forecast area on Saturday. This will result in an increase in winds that, combined with local effects, will bring about overcast conditions with scattered showers, isolated thunderstorms, and gusts of wind across several regions. These regions include the north, northeast, and southeast (including Greater Santo Domingo), the Central Cordillera, and the border area.